DIRECTION

So over the last few months everyone has acquired a new vocabulary: R0, lockdown, PCR, antibody, quarantine, social distancing, contact tracing, etc. More waves or lockdowns may well happen, but they're no longer as unprecedented. Direction is changing less. For now, at least.

@balajis Balaji S. Srinivasan
---
COVID-19: Current Worldwide Status
Worldwide Confirmed Cases

Worldwide Confirmed Deaths

Worldwide Case Fatality Rate

Worldwide Doubling Time

Worldwide Crude Confirmed Case Rate + Worldwide Crude Fatality Rate

Worldwide case fatality rate continues to decline. Worldwide doubling time continues to increase. Both are good indicators of progress towards controlling the spread of COVID-19.
Data Sources: Our World In Data. COVID-19 Dashboard by the Center for Systems Science and Engineering (CSSE) at Johns Hopkins University (JHU). Worldometer.
---
HEALTH: Mammoth Biosciences to Develop COVID-19 Consumer Test Using CRISPR-Based Platform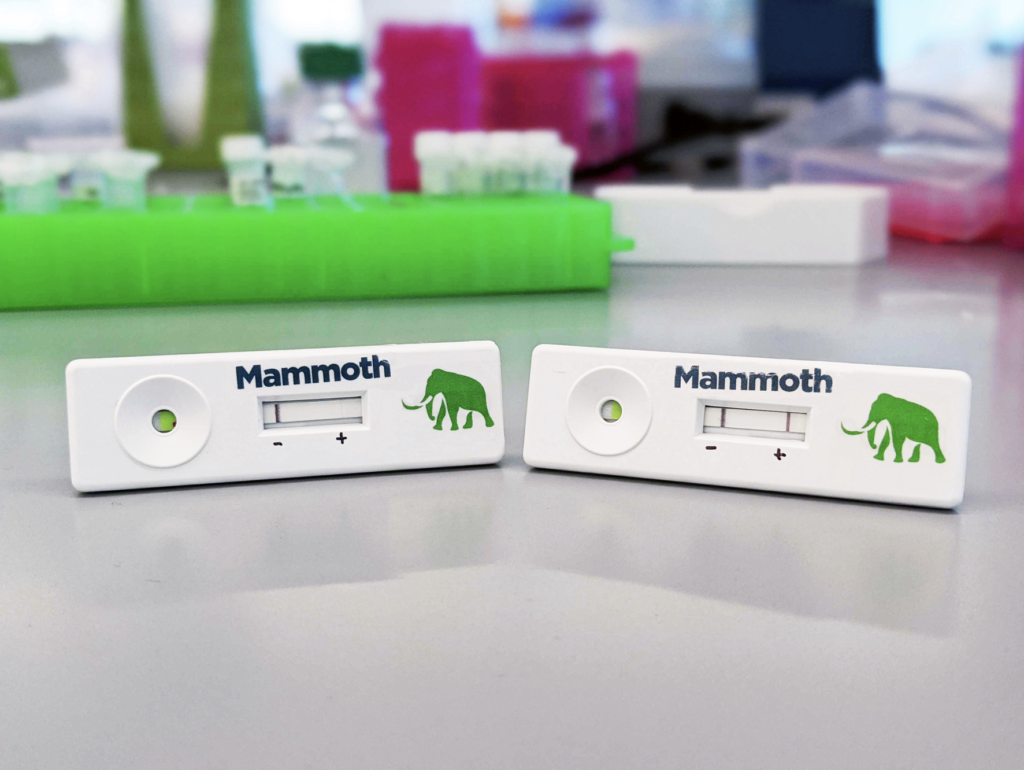 "Mammoth Biosciences has harnessed the power of CRISPR to offer a faster, lower-cost and visual alternative to traditional qRT-PCR assays. The company's CRISPR-based diagnostic assay, DETECTR™, can deliver results in under 45 minutes as visualized on a lateral flow strip, similar to an at-home pregnancy test. DETECTR does not require a complex laboratory setting; it can be performed with portable heat blocks and readily available, "off-the-shelf" reagents and disposable lateral flow strips. The assay offers similar levels of sensitivity and specificity to qRT-PCR tests, with 95 percent positive predictive agreement and 100 percent negative predictive agreement."
Source: Mammoth Biosciences Announces Peer-Reviewed Validation Of Its Rapid, CRISPR-Based COVID-19 Diagnostic.
---
PRIVACY: Learn Who Has Your Face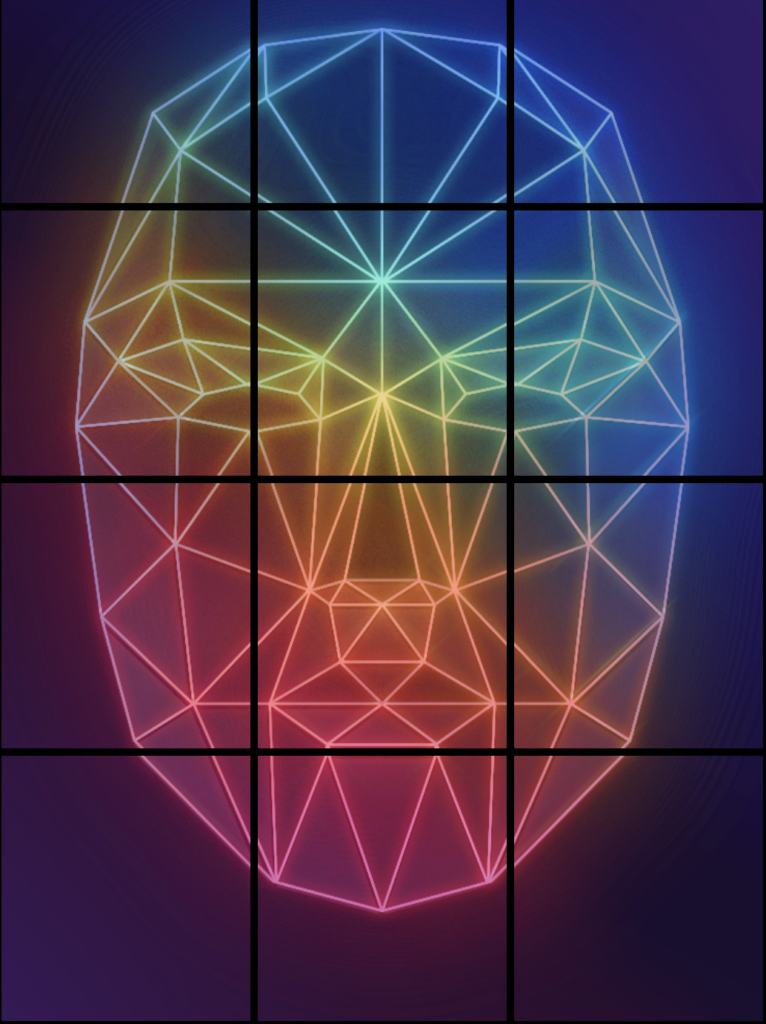 "A majority of Americans are in face recognition databases in use by the government. Photos you provide for identification are often shared, without your consent, with law enforcement, the FBI, ICE, and others. Those agencies use flawed facial recognition technology to compare your face with those in mugshots, social media images, and other photos of people suspected of committing crimes, potentially putting you at risk of being misidentified and invading your privacy. Learn who has YOUR face: Take the quiz."
Source: Who Has Your Face.
---
BOOK: Pandemic – Tracking Contagions, from Cholera to Ebola and Beyond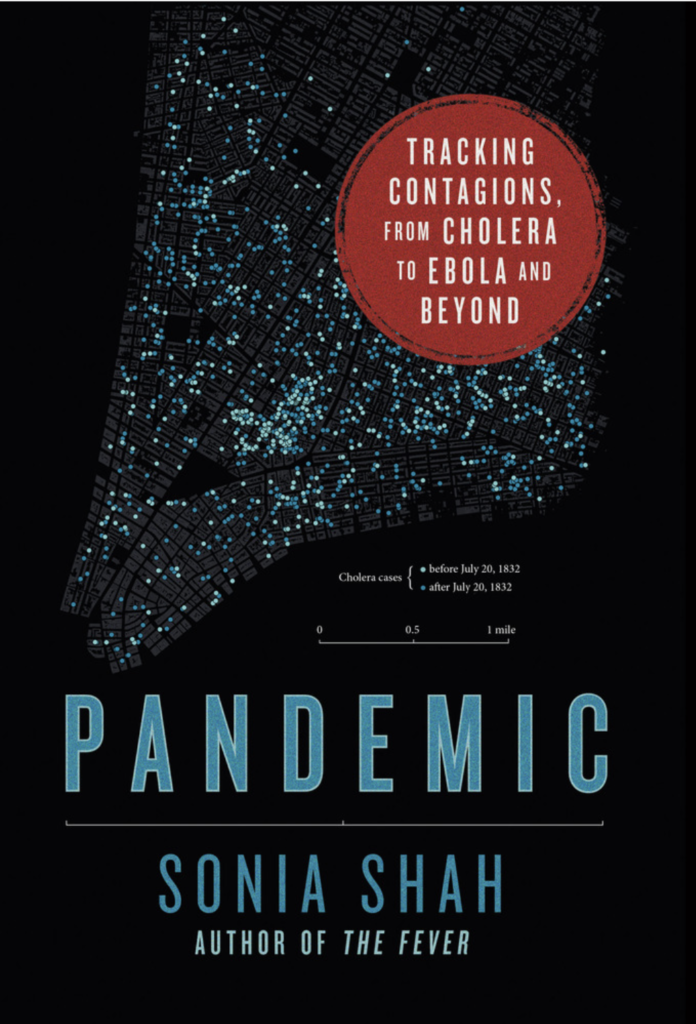 "Over 300 infectious diseases have newly emerged or re-emerged in new territory over the past 50 years, and epidemiologists have been predicting that that one of them will cause a disruptive, deadly pandemic for years. To reveal how that might happen, Shah tracks each stage of cholera's dramatic journey from harmless microbe to world-changing pandemic, from its 1817 emergence in the South Asian hinterlands to its rapid dispersal across the 19th-century world and its latest beachhead in Haiti. She reports on the pathogens following in cholera's footsteps, from the MRSA bacterium that besieges her own family to the never-before-seen killers emerging from China's wet markets, the surgical wards of New Delhi, the slums of Port-au-Prince, and the suburban backyards of the East Coast."
Source: Pandemic – Tracking Contagions, from Cholera to Ebola and Beyond.
---
PANDEMICS: Repurposing Existing Drugs to Discover Antiviral Drugs Quickly Using Supercomputers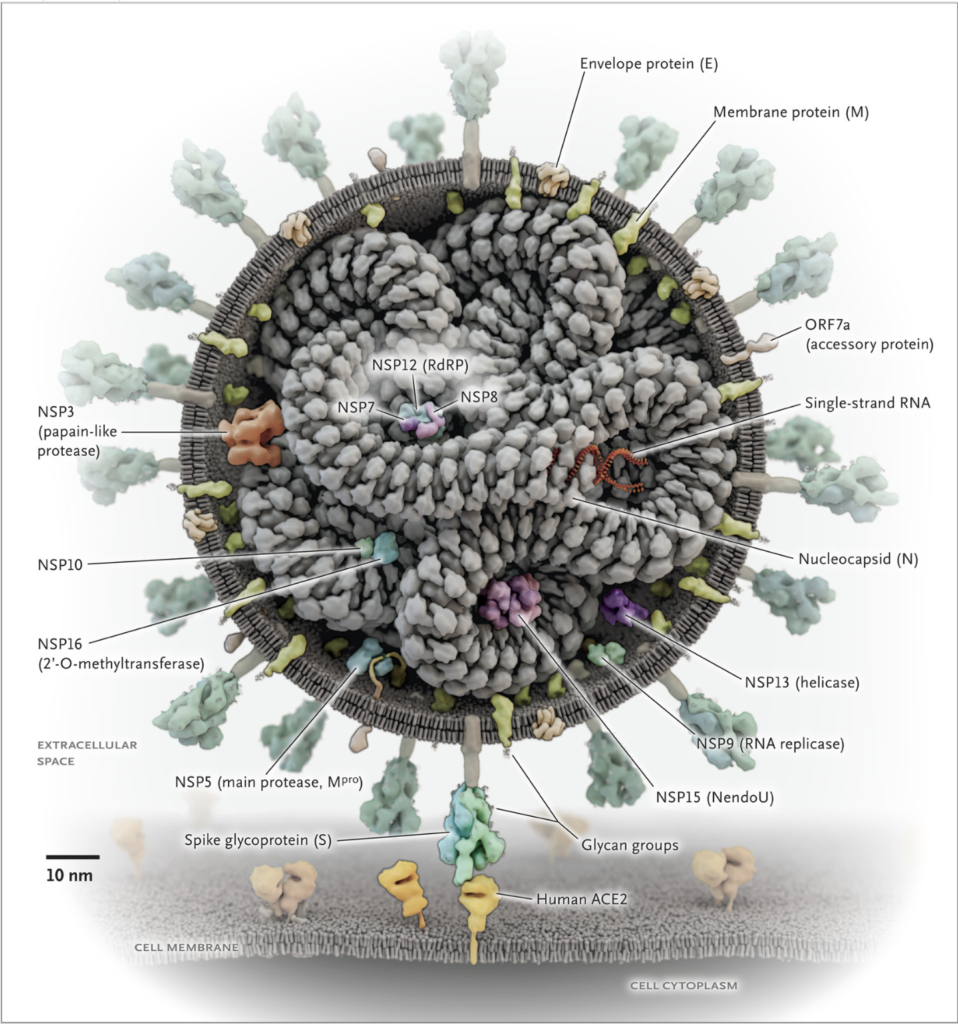 "Modern supercomputers such as the Summit supercomputer at Oak Ridge National Laboratory, which is currently the world's most powerful, perform massively parallel processing in which many calculations are performed at the same time. This enables molecular-dynamics simulations of many replicas of the target to be run in parallel, each exploring a slightly different conformational space. Thus, a comprehensive simulation model of a SARS-CoV-2 protein drug target can be obtained with the use of Summit in a day, whereas it would take months with the use of a typical computer cluster."
Source: How to Discover Antiviral Drugs Quickly.
---
ECONOMY: $9 Trillion Global Fiscal Support to Fight COVID-19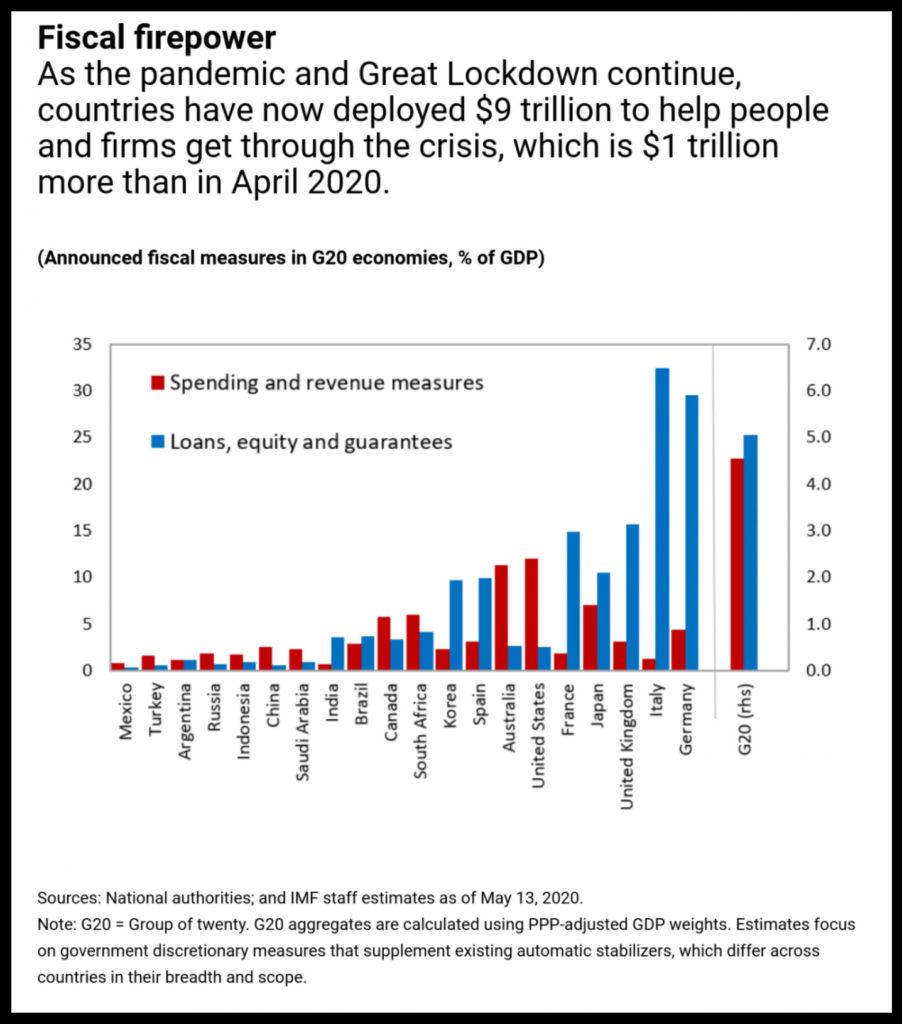 Total Unemployment Insurance Claims Reaches 38 Million
---
POLITICS: Noam Chomsky on Trump's Disastrous Coronavirus Response, WHO, China, Gaza and Global Capitalism
"How did the United States — the richest country in the world — become the worldwide epicenter of the coronavirus outbreak, with one person dying of COVID-19 every 47 seconds? We spend the hour with Noam Chomsky, the world-renowned political dissident, linguist and author, discussing this unprecedented moment in history, and its political implications. Chomsky reflects on the significance of the Bernie Sanders campaign, calling it "an extraordinary success" that "completely shifted the arena of debate and discussion" in the United States. He also responds to President Trump's cuts to U.S. support for the World Health Organization and the surge in deaths in the United States to another record high, and discusses conditions in Gaza, the rise of authoritarianism around the world, and the progressive response."
Source: Noam Chomsky on Trump's Disastrous Coronavirus Response, WHO, China, Gaza and Global Capitalism.
---
HISTORY: Larry Brilliant TED2006 – My Wish: Help Me Stop Pandemics
"Dr. Larry Brilliant talks about how smallpox was eradicated from the planet, and calls for a new global system that can identify and contain pandemics before they spread."
Source: TED2006.
"Early detection, early response. This is the only way to deal with contagious diseases, says epidemiologist and tech visionary Larry Brilliant. He helped eradicate polio, and directed the World Health Organization's efforts to eliminate killer smallpox in India, presiding over the very last case of the disease in the world. Now, he shares a powerful vision: an early detection system, InSTEDD, that would crawl the web, global news and social media to detect signs of developing threats. The goal: to save lives by acting faster."
Source: Larry Brilliant helps detect pandemics.
Since the TED Talk:
2013: "In the 1990s, it took hundreds of days to identify a new potential pandemic. In 2012, he says, that number is down to 23 days. In the video above, he shows how it works and reveals what's next."
Source: Video: Can we end pandemics in our lifetime? We might be closer than ever before.
March 2020: "Now the unthinkable is here, and Brilliant, the Chairman of the board of Ending Pandemics, is sharing expertise with those on the front lines. We are a long way from 100 million deaths due to the novel coronavirus, but it has turned our world upside down. Brilliant is trying not to say "I told you so" too often. But he did tell us so, not only in talks and writings, but as the senior technical advisor for the pandemic horror film Contagion, now a top streaming selection for the homebound. Besides working with the World Health Organization in the effort to end smallpox, Brilliant, who is now 75, has fought flu, polio, and blindness; once led Google's nonprofit wing, Google.org; co-founded the conferencing system the Well; and has traveled with the Grateful Dead. We talked by phone on Tuesday… When we began the conversation, he'd just gotten off the phone with someone he described as high government official, who asked Brilliant "How the fuck did we get here?" I wanted to hear how we'll get out of here."
Source: The Doctor Who Helped Defeat Smallpox Explains What's Coming.
---
Curated by Mario Daurte.
Of Note is The Deflation Times weekly bulletin of the week's most notable deflation stories.
Cover photo by Clay LeConey on Unsplash.
---
Subscribe to receive Of Note direct to your inbox:
---