ADAPTATION

Do a total reset professionally, economically, personally. Treat this thing as if it were here to stay & make sure you can do with it. If it goes away, it will be a bonus but remember that the shadow of the following one will be progressively built into the system.

@nntaleb Nassim Nicholas Taleb
---
COVID-19: Current Worldwide Status
Worldwide Confirmed Cases

Worldwide Confirmed Deaths

Worldwide Case Fatality Rate

Worldwide Doubling Time

Worldwide Crude Confirmed Case Rate + Worldwide Crude Fatality Rate

Worldwide case fatality rate continues to decline. Worldwide doubling time continues to increase. Both are good indicators of progress towards controlling the spread of the virus. However, as nations start to lift restrictions, will these two indicators shift direction?
---
HEALTH: LabCorp To Begin Providing COVID-19 At-home Test Kits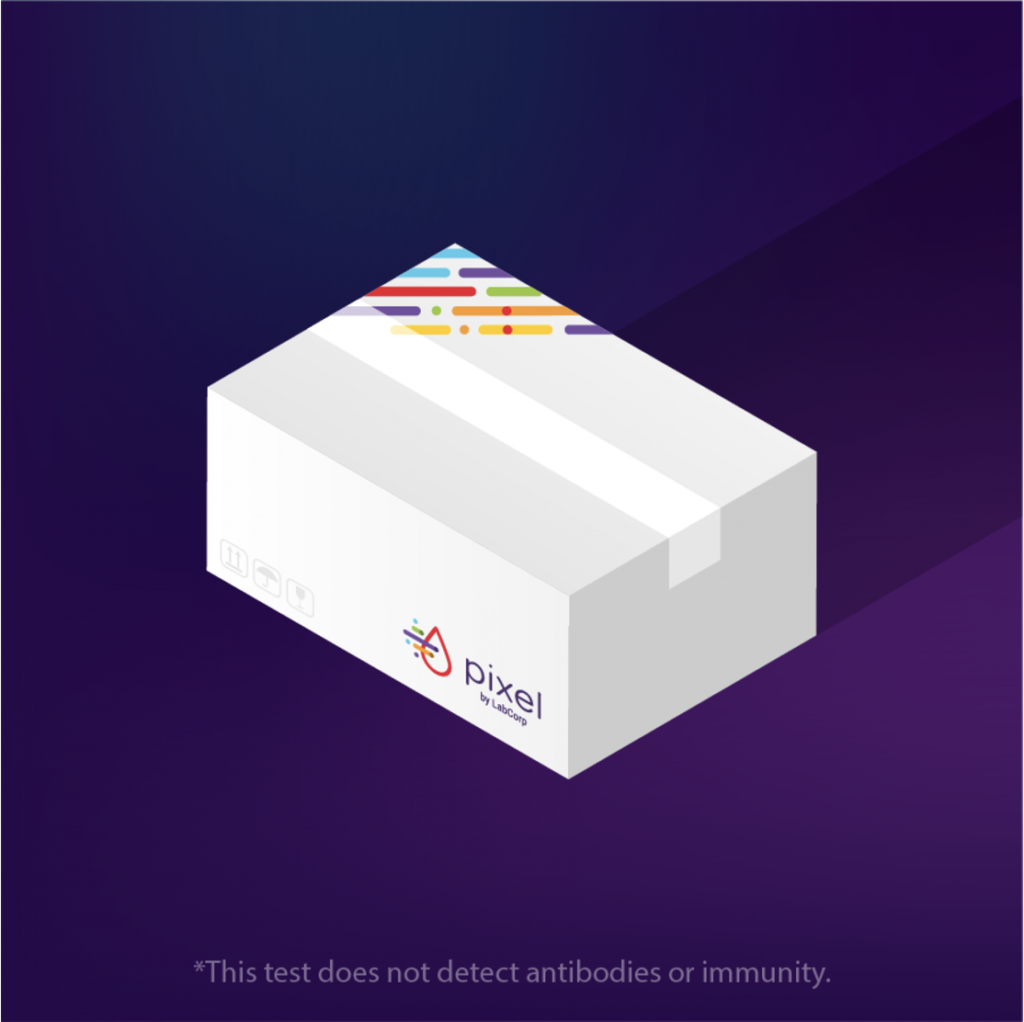 LabCorp is now making available an at-home Covid-19 test kit. The test is designed to determine if there is an active infection with the virus that causes COVID-19.
Without leaving home, and with no upfront cost, LabCorp will send the kit to collect a nasal swab sample that is then shipped back to their lab. LabCorp will test the sample for SARS-CoV-2 and then the person who submitted the sample can access the results online.
---
PRIVACY: Guide to Digital Rights During the Pandemic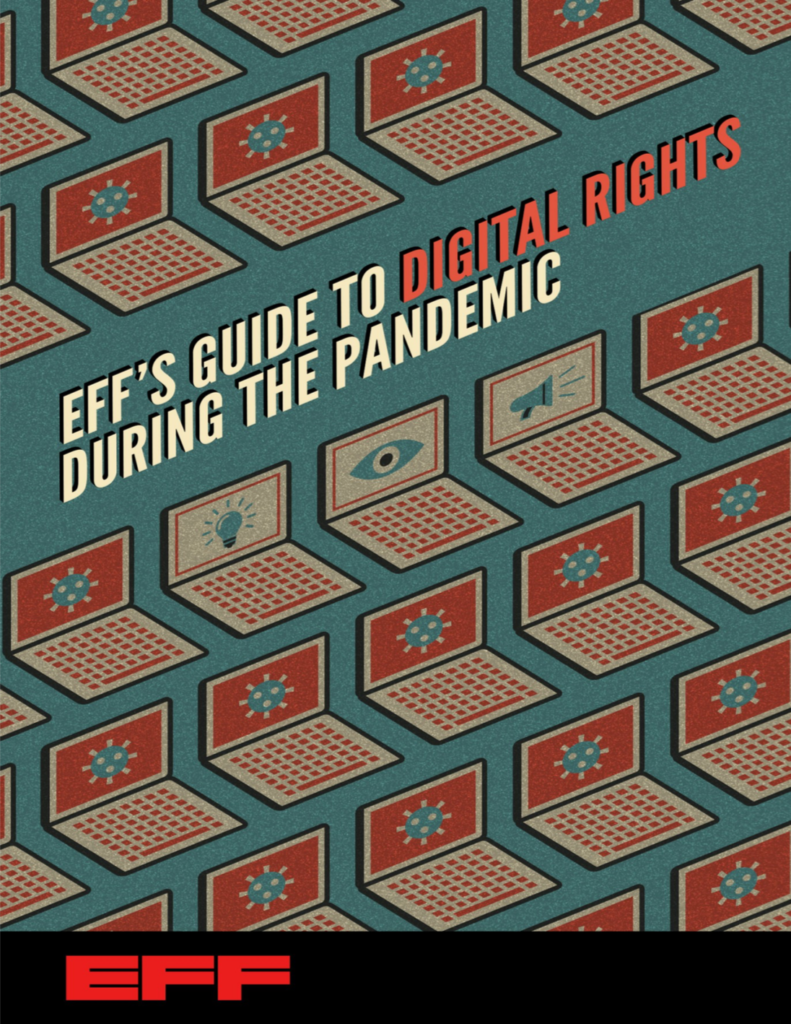 Location surveillance and proximity apps, facial recognition systems, thermal imaging cameras, multi-person video conferencing platforms, encrypted messaging programs, long distance e-learning networks, work activity tracking servers, secure e-commerce websites and many more Internet based technologies are all tools that facilitate connection and productivity but in some way, whether large or small, affect privacy and security.
The importance of being aware of the many ways these tools may impact privacy and security during the COVID-19 crisis cannot be understated. EFF's Guide to Digital Rights During the Pandemic is a book that helps users be up to date with, for example, surveillance self-defense knowledge. At the same time, the book helps with making informed decisions about what works best to protect the privacy and security of daily work life when using online telework services and daily personal living when organizing online family meetings.
---
FOOD: Big Farms Make Big Flu: Dispatches on Infectious Disease, Agribusiness, and the Nature of Science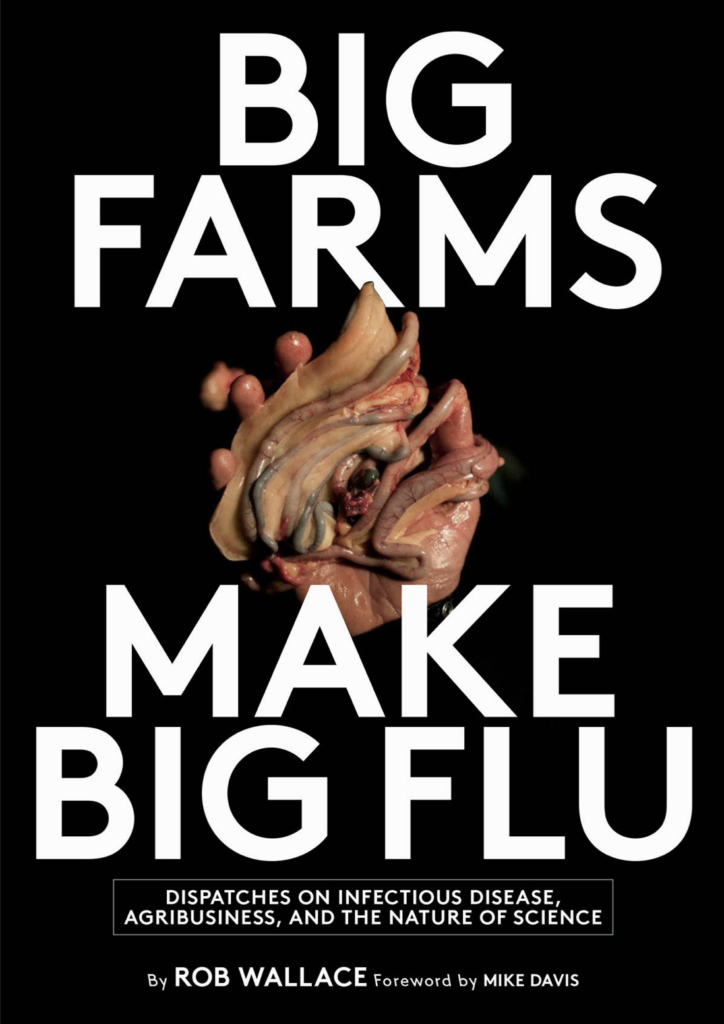 Published in 2016, Rob Wallace's Big Farms Make Big Flu, is an eye-opener that describes in detail the hazards of the agroindustrial system and the role industrial farming practices (factory-farming) and fast-food industries, to name just a few, play in the evolution of pandemic/disease outbreaks which threaten farm (and wild) animals and humanity as a whole.
"Farmer convenience, however, was never really the point of corporate agriculture. On the contrary. "Cargill is engaged in the commercialization of photosynthesis," CEO Gregory Page said in 2008. "That is at the root of what we do." By dispossession, monetizing the sun and soil and air out from underneath the farmer and the forest." Excerpt from: Big Farms Make Big Flu.
Big Farms Make Big Flu combines infectious disease, agriculture, economics, and the nature of science to provide the reader with a new understanding of the importance of political ecology and key alternatives such as farming cooperatives, integrated pathogen management, and mixed crop-livestock systems.
---
PANDEMICS: At least 36 Months is Best Case Scenario Says Laurie Garrett Who Warned of Pandemic in 1994
Laurie Garrett, author of The Coming Plague, on CNN (May 6, 2020) explains why the best case scenario is another 36 months of COVID-19 infections, but that it could be much longer.
"Three years is a best case scenario. That's if we actually come up with an effective vaccine in the next 12 months. If we actually develop a vaccine that is usable outside of the rich world because it's both affordable and requires no booster, no refrigeration and no injection, and then we marshal an army of 10 to 40 million people around the world to deliver vaccine to 7.5 billion human beings, if we don't do all those things, then this virus is going to be like HIV. It will become a permanent feature of a new risk to humanity." Excerpt from: CNN Newsroom
---
ECONOMY: Increase of Unemployment Equals Increase of Mortgage Delinquencies + Severe Global GDP Slump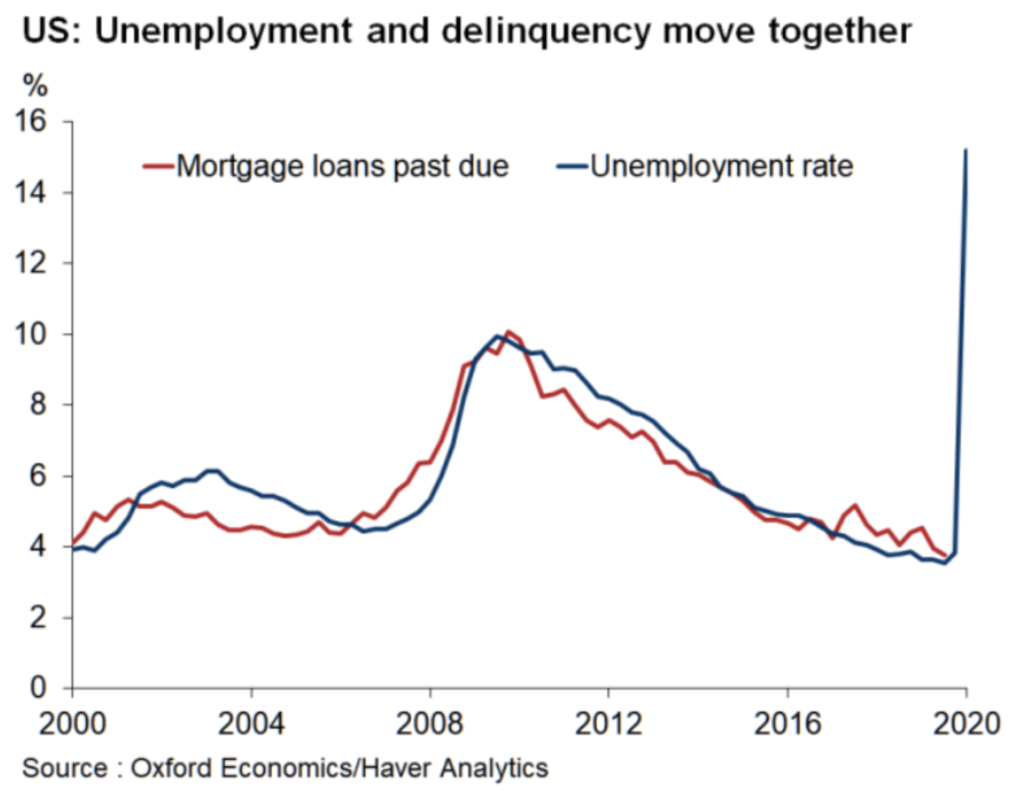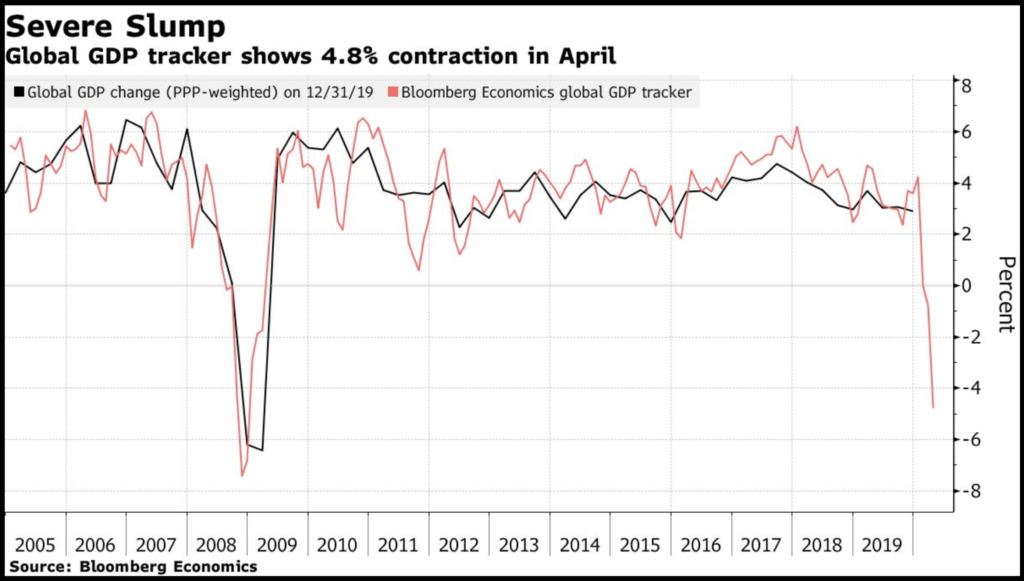 ---
POLITICS: Dr. Anthony Fauci, NIAID Director, Warns US Senators of More Coronavirus Outbreaks if States Reopen Prematurely
This video is of the White House Coronavirus Task Force members (Dr. Anthony Fauci, Dr. Robert Redfield, Dr. Stephen Hahn and Assistant Secretary of Public Health Admiral Brett Giroir) testifying before the Senate H.E.L.P. Committee. Dr. Fauci starts his testimony at 31:25.
---
HISTORY: Work Projects Administration (WPA) 1930s Jobs Posters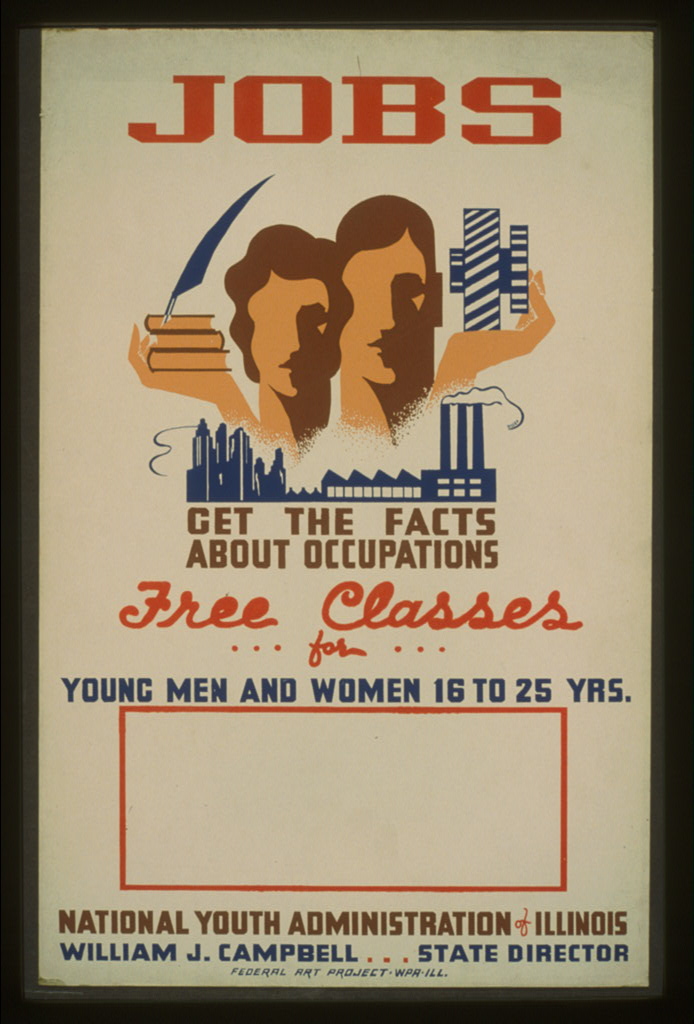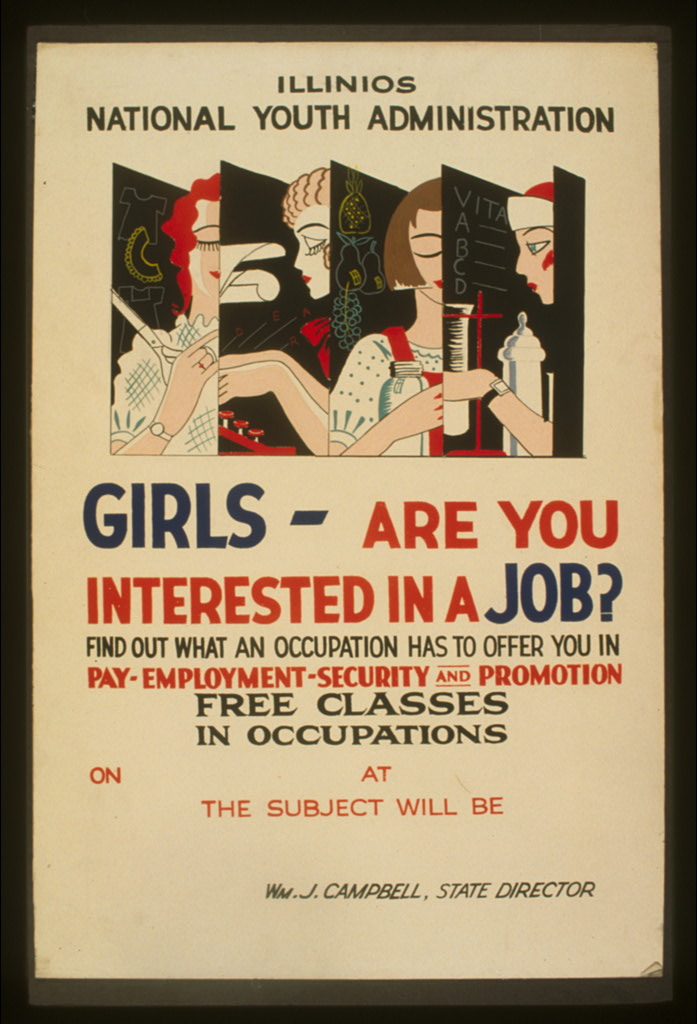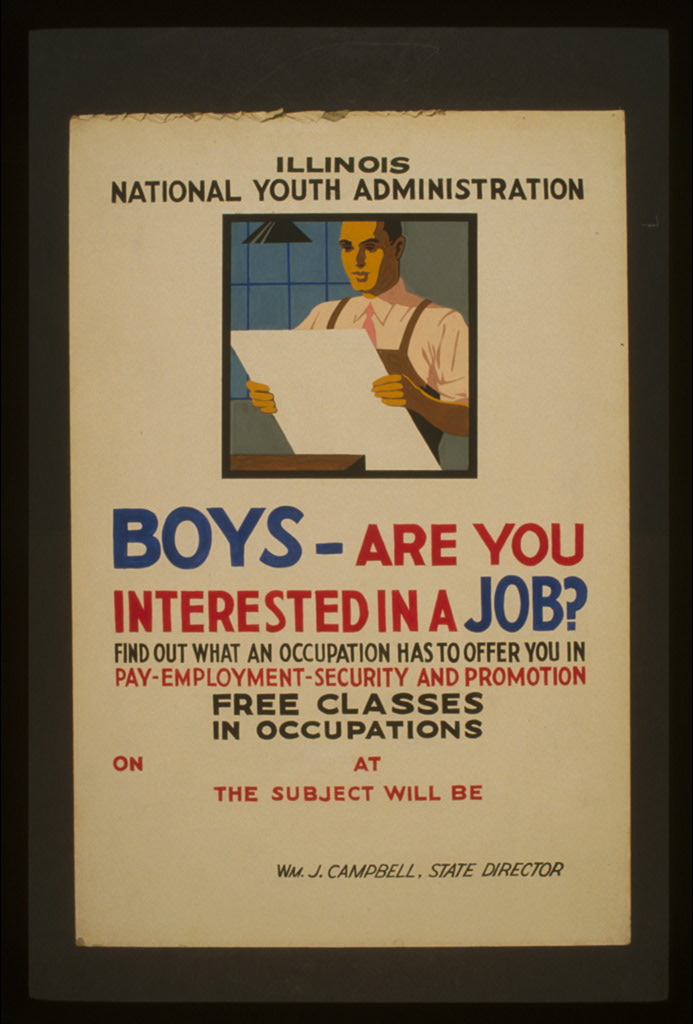 1930s posters for Illinois branch of the National Youth Administration promoting educational opportunities for young women and men seeking training for employment.
WPA posters promoted various programs and projects sponsored by the United States government during the The Great Depression:
"In 1935, President Franklin Delano Roosevelt established the Works Progress Administration (the name was changed to Work Projects Administration in September of 1939), as part of his New Deal program to put millions of unemployed Americans back to work."
Quote + posters source: Library of Congress Posters: WPA Posters
---
Curated by Mario Daurte.
Of Note is The Deflation Times weekly bulletin of the week's most notable deflation stories.
Cover photo by Alec Favale on Unsplash.
---
Subscribe to receive Of Note direct to your inbox:
---