PERCEPTION

Telling those who are deceived they are stupid is useless, because the problem isn't their ability to reason logically. It's a matter of perception, which is culturally "hacked" and reprogrammed; and also of imagination, which limits the "thinkable" scale of successful deception.

Martin Geddes
@martingeddes
---
COVID-19: Current Worldwide Status
Worldwide Confirmed Cases
Worldwide Confirmed Deaths
Worldwide Case Fatality Rate
Worldwide Doubling Time
Worldwide Crude Confirmed Case Rate + Worldwide Crude Fatality Rate
Worldwide case fatality rate, at 5.37, continues to decline. Worldwide doubling time for the last five days is at 37 days. Worldwide confirmed cases and worldwide confirmed deaths continue to rise. The spread of COVID-19 continues.
Data Sources: Our World In Data. COVID-19 Dashboard by the Center for Systems Science and Engineering (CSSE) at Johns Hopkins University (JHU). Worldometer.
---
SOCIAL MOOD: Thousands of People Worldwide Continue to Protest Racism and Police Brutality and Misconduct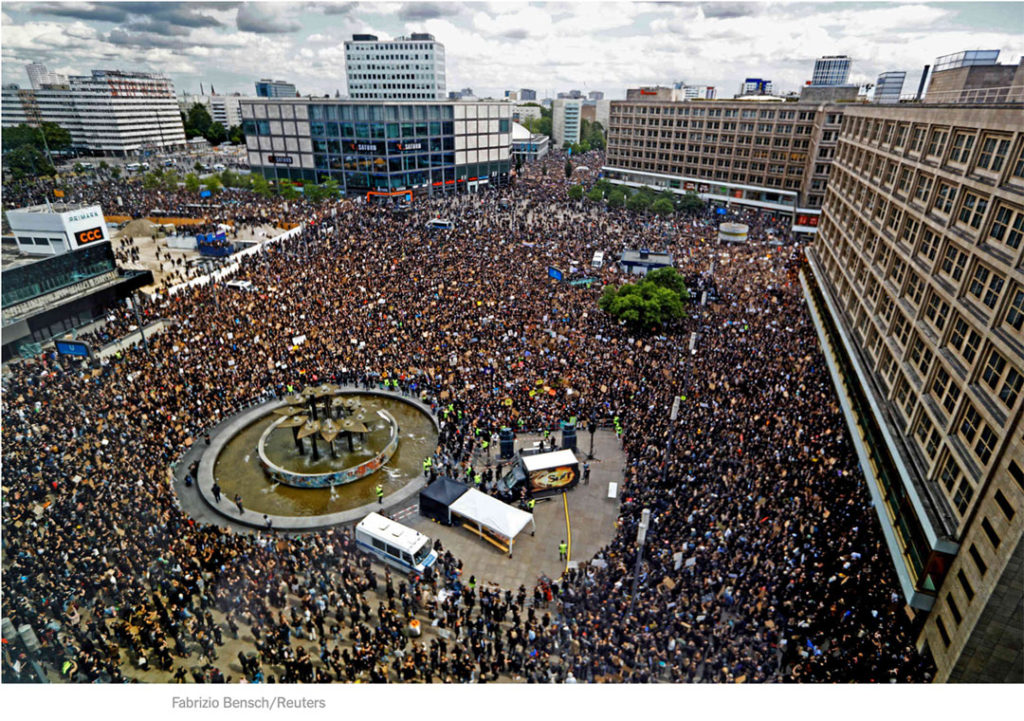 "In small towns and large cities, many thousands flooded the streets on Saturday [June 6, 2020] to protest racism and police violence in response to the death of George Floyd in the custody of Minneapolis police officers. Saturday was the 12th day of protests."
Source: Bird's Eye View of Protests Across the U.S. and Around the World.
Thousands of People Flooded Los Angeles' Hollywood Boulevard to Protest Racism and Police Brutality and Misconduct
Source: Global Times.
Angry People vs. Angry Police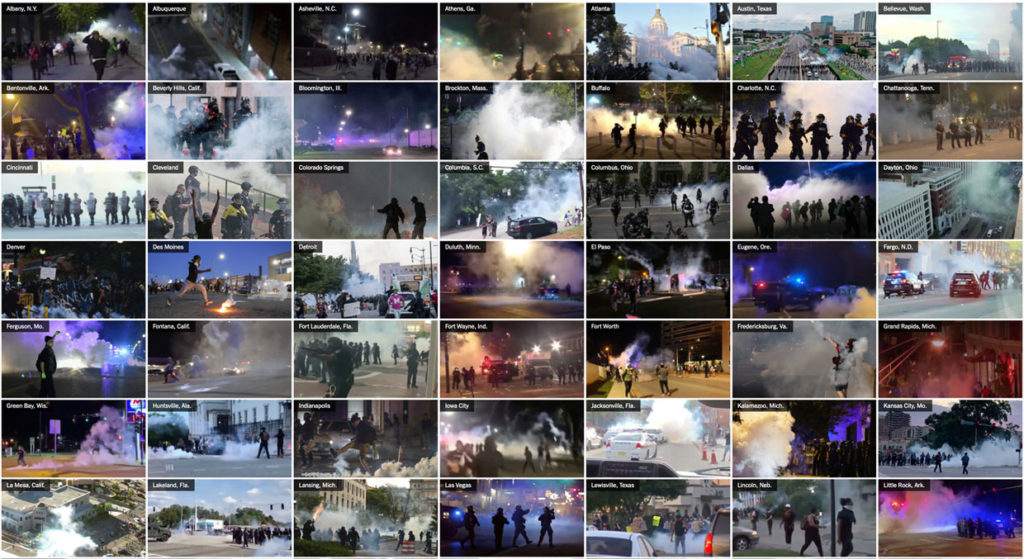 "At least 100 law enforcement agencies — many in large cities — used some form of tear gas against civilians protesting police brutality and racism in recent weeks, according to an analysis by The New York Times. This brief period has seen the most widespread domestic use of tear gas against demonstrators since the long years of unrest in the late 1960s and early '70s, according to Stuart Schrader of Johns Hopkins University, who studies race and policing. "Thousands and thousands of utterly ordinary people who thought they were going to an ordinary protest event are finding themselves receiving a really aggressive police response," he said. "That itself is a bit horrifying. The police have actually succeeded in making people more angry." The Times reached out to police departments, and reviewed photos, videos, press briefings and police statements from hundreds of incidents across the country since May 26, when the first protests began in Minneapolis. The list here is not exhaustive — police departments that did not provide clear answers or denied the use of tear gas are not included."
Source: Here Are the 100 U.S. Cities Where Protesters Were Tear-Gassed.
---
HEALTH: Understanding SARS-CoV-2 – A Visual Guide to the Inner Workings of the Coronavirus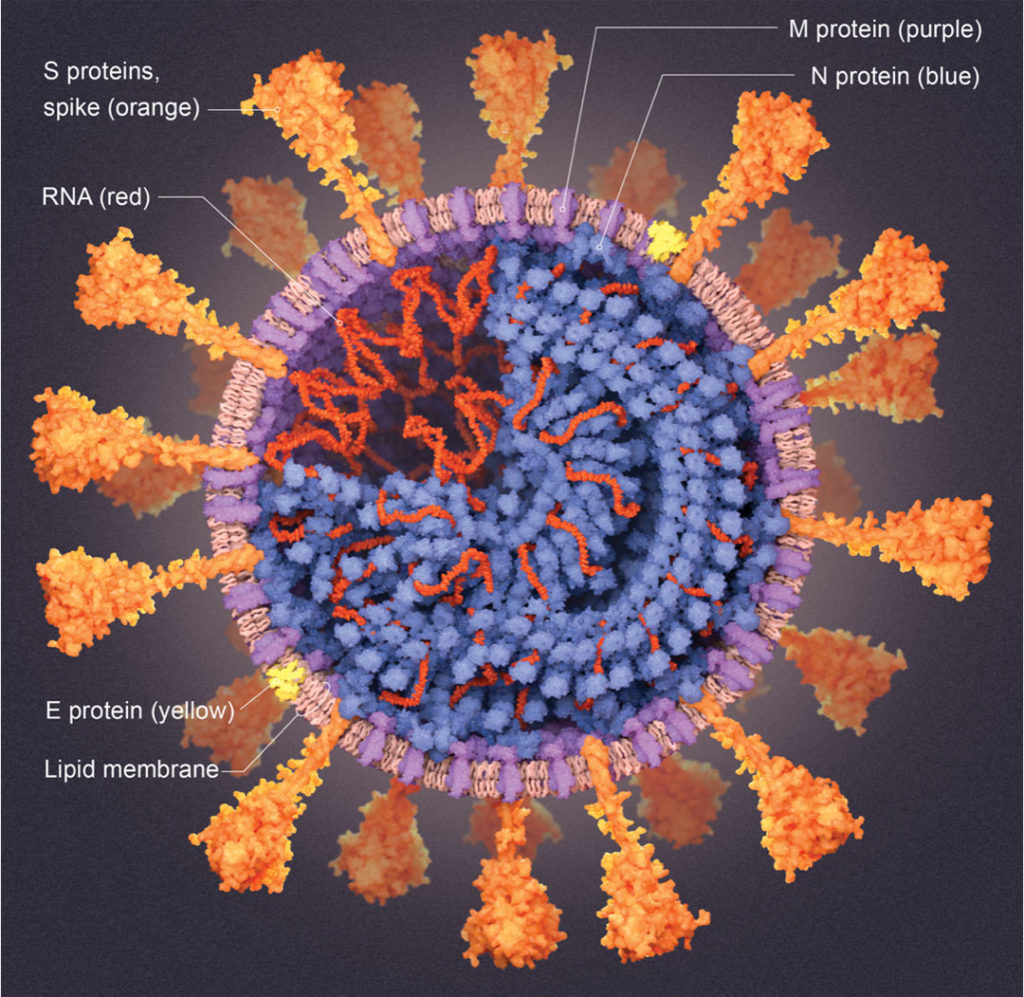 "Scientific American presents detailed explanations, current as of mid-May, into how SARS-CoV-2 sneaks inside human cells, makes copies of itself and bursts out to infiltrate many more cells, widening infection. We show how the immune system would normally attempt to neutralize virus particles and how CoV-2 can block that effort. We explain some of the virus's surprising abilities, such as its capacity to proofread new virus copies as they are being made to prevent mutations that could destroy them. And we show how drugs and vaccines might still be able to overcome the intruders."
Source: A Visual Guide to the SARS-CoV-2 Coronavirus.
---
PRIVACY: Protect Your Personal Data in Your Mobile Phone Against Malicious Attacks
"Without any physical access to your phone by an attacker, you might think your privacy is safe. However, your phone constantly communicates with cell towers to be able to transfer data (for your browsing or apps), or receive and send text messages or calls. To do this, the network needs to know which cell phone tower is giving you coverage. In other words, the network knows where you are. This allows parties with access to location data held by your service provider to discover your location and movements."
Source: Protecting Your Privacy if Your Phone is Taken Away.
---
BOOK: Which Country Has the World's Best Health Care?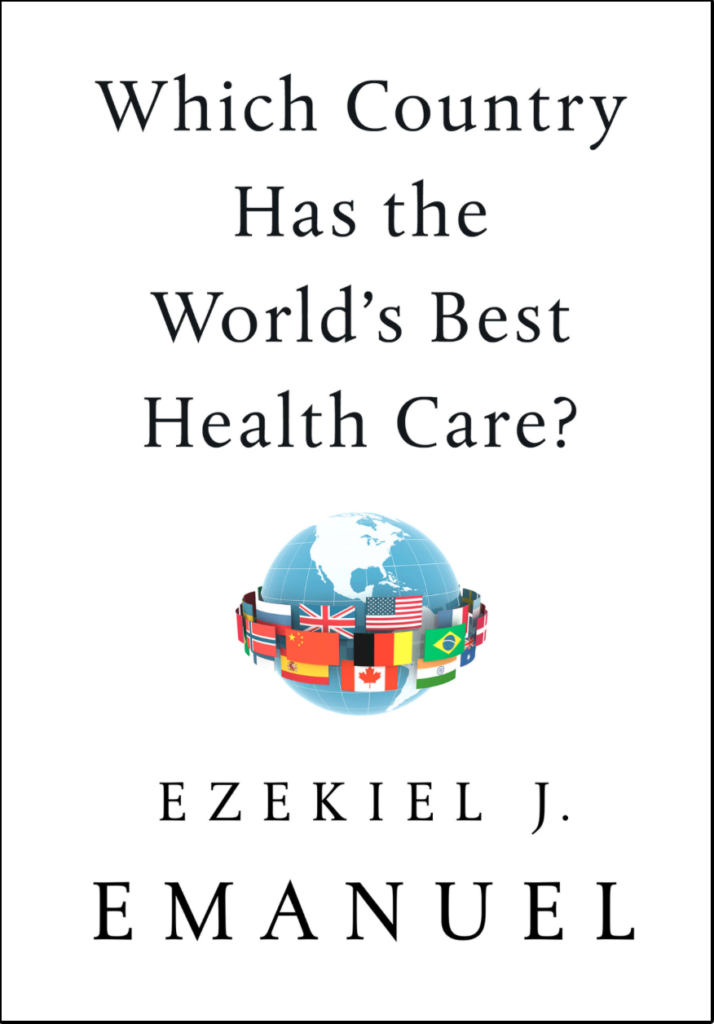 "The preeminent doctor and bioethicist Ezekiel Emanuel is repeatedly asked one question: Which country has the best healthcare? He set off to find an answer. The US spends more than any other nation, nearly $4 trillion, on healthcare. Yet, for all that expense, the US is not ranked #1-not even close. In Which Country Has the World's Best Healthcare? Ezekiel Emanuel profiles 11 of the world's healthcare systems in pursuit of the best or at least where excellence can be found. Using a unique comparative structure, the book allows healthcare professionals, patients, and policymakers alike to know which systems perform well, and why, and which face endemic problems. From Taiwan to Germany, Australia to Switzerland, the most inventive healthcare providers tackle a global set of challenges-in pursuit of the best healthcare in the world."
Source: Ezekiel Emanuel.
---
PANDEMICS: The (Undercover) Epicenter Nurse
"Erin Marie Olszewski is a Nurse-turned-investigative journalist, who has spent the last few months on the frontlines of the coronavirus pandemic, on the inside in two radically different settings. Two hospitals. One private, the other public. One in Florida, the other in New York. And not just any New York public hospital, but the "epicenter of the epicenter" itself, the infamous Elmhurst in Donald Trump's Queens. As a result of these diametrically opposed experiences, she has the ultimate "perspective on the pandemic". She has been where there have been the most deaths attributed to Covid-19 and where there have been the least."
Source: Perspectives on the Pandemic | The (Undercover) Epicenter Nurse | Episode Nine.
---
ECONOMY: COVID-19: "Lives Or Economy". A False Alternative
Source: COVID-19: "Lives Or Economy". A False Alternative.
Covid-19: Why the economy could fare worse than you think
Source: Covid-19: Why the economy could fare worse than you think.
---
POLITICS: Post-COVID-19: Time to Reassess the Regulatory Landscape
"To help fight and rapidly respond to the coronavirus pandemic facing our nation, the Trump administration and state and local governments have suspended over 400 rules and regulations. These have included lifting rules to streamline testing, allowing state reciprocity for medical licenses, relaxing HIPAA requirements to allow for telemedicine, permitting non-hospital sites to be used for patient care, and even waiving restrictions for distilled spirits companies to produce much needed hand sanitizer. These are just a handful of the many burdensome rules and regulations that have been waived. Perhaps we ought to consider whether many of them were necessary in the first place. As we hopefully move beyond the current crisis in the near future, we must reconsider regulatory policies that have been proven to reduce innovation and efficiency."
Source: Post-COVID-19: Time to Reassess the Regulatory Landscape.
---
HISTORY: The Conquest Of The Major Infectious Diseases In The United States: A Bicentennial Retrospect (1976)
"In the eighteenth and early nineteenth century, the most prevalent explanation of the origin of communicable disease was the miasmatic theory. According to this, disease arose from vapors produced by decaying organic matter, and under certain meteorological conditions these emanations led to epidemics. Consequently, a clean-up program was necessary, to prevent disease. The theory of specific contagion, on the other hand, meant that quarantine could limit the spread ofdisease. These two types ofprograms had their nineteenth century advocates until the discoveries of Louis Pasteur and Robert Koch heralded the bacteriological era in the mid-nineteenth century. The history of the conquest of the major infectious diseases in the United States is a chronicle of the brilliant use of the scientific method to identify causative organisms, methods oftransmission, life cycle of the parasitic organisms in primary hosts, vectors, and secondary hosts, and finally, methods for control of the disease. However, science did not advance steadily, urged on by a chorus of approving citizens, physicians, politicians, and government officials. On the contrary, ambition, jealousy, desire for political gain, and avarice all played varying roles as the steady conquest of the infectious diseases occurred. The focus in this review is on the scientific basis for the control of the major infectious diseases in the United States, with an occasional vignette to emphasize human reluctance to accept new ideas that may inconvenience or disturb or threaten accumulated knowledge and beliefs."
Source: The Conquest Of The Major Infectious Diseases In The United States: A Bicentennial Retrospect.
---
Curated by Mario Daurte.
Of Note is The Deflation Times weekly bulletin of the week's most notable deflation stories.
Cover photo by Vitalis Hirschmann on Unsplash.
---
Subscribe to receive Of Note direct to your inbox:
---