PROTECTION

We must concentrate not merely on the negative expulsion of war but the positive affirmation of peace.

Dr. Martin Luther King Jr.
---
COVID-19: Current Worldwide Status
Worldwide Confirmed Cases

Worldwide Confirmed Deaths

Worldwide Case Fatality Rate

Worldwide Doubling Time

Worldwide Crude Confirmed Case Rate + Worldwide Crude Fatality Rate

Worldwide case fatality rate, now at 5.72, continues to decline. Worldwide doubling time has slightly increased since last week to 35 days. However, worldwide confirmed cases and worldwide confirmed deaths keep increasing, so the spread of COVID-19 continues.
Data Sources: Our World In Data. COVID-19 Dashboard by the Center for Systems Science and Engineering (CSSE) at Johns Hopkins University (JHU). Worldometer.
---
SOCIAL MOOD: Interactive United States Police Brutality and Misconduct Map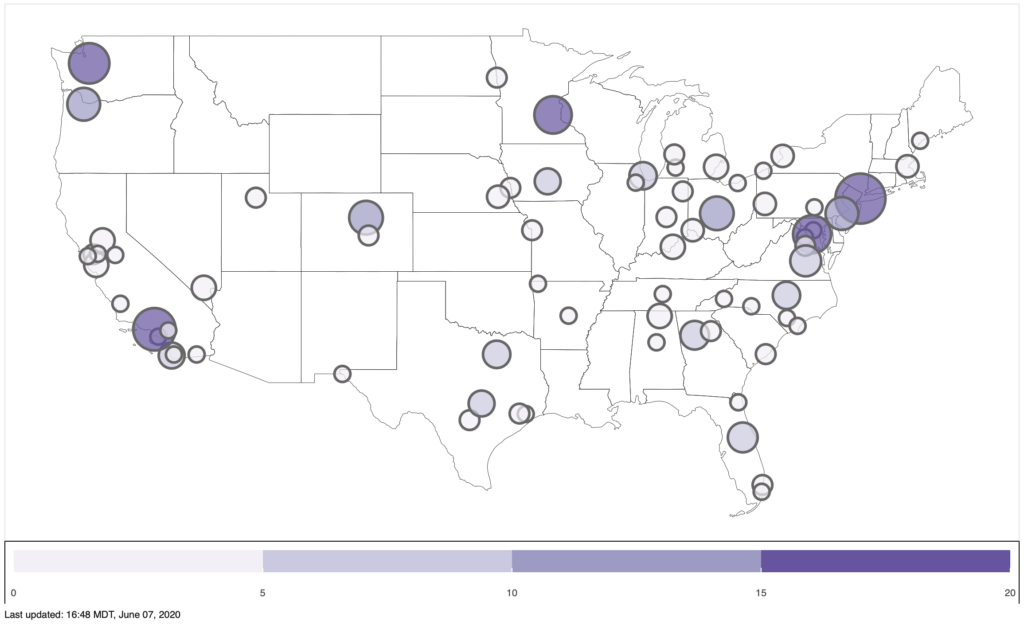 "This visualization documents cases of police brutality or misconduct during the nationwide protests following the murder of George Floyd by a Minneapolis police officer."
Source: Audio/Video of police brutality/misconduct during protests.
"Police officers around the country have been responding with violence as demonstrators gather to protest the killing of George Floyd. Much of this violence has been caught on video and has been instrumental in pushing authorities to hold officers accountable. In Buffalo, New York, for example, two police officers were charged after video went viral of officers shoving a 75-year-old protester to the ground. In New York City, two police officers were suspended for violence that was caught on video: an officer violently pushing a woman to the ground and another pulling a protester's face mask down before blasting pepper spray. The sheer volume of material coming out of the demonstrations, though, makes it difficult to keep track, so two activists decided to start compiling the clips into a handy spreadsheet that is available online."
Source: Activists Create Public Online Spreadsheet of Police Violence Videos.
Interactive 2020 Worldwide Protests Map
Source: 2020 Global Protests.
---
HEALTH: Monitoring Heart Rate for Signs of the Flu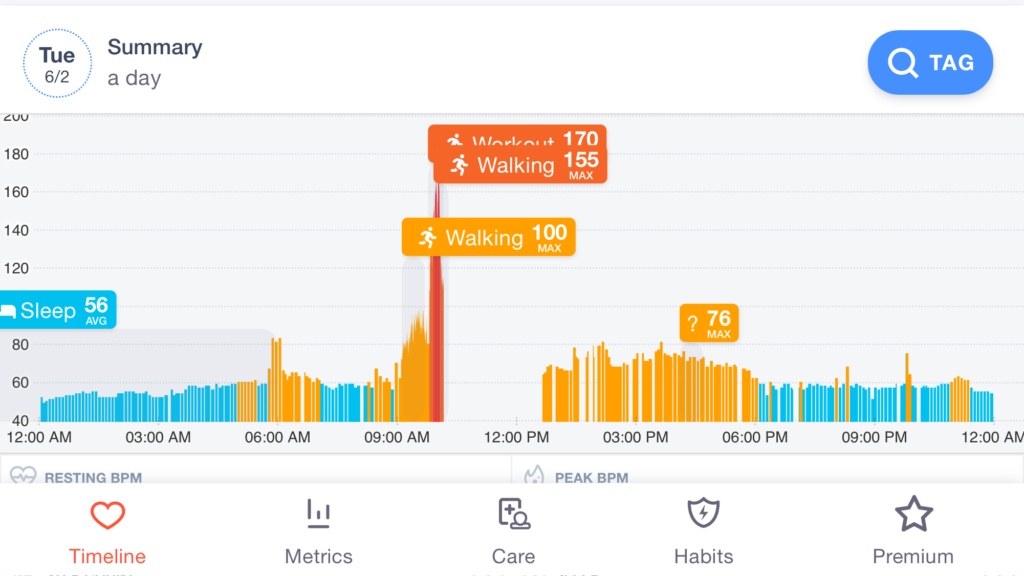 "Given the concerns about COVID-19 and increased awareness of ways to reduce the spread of flu-like infections, we [Cardiogram] want to share how and why heart rate monitoring — alongside standard methods — may be an additional tool to monitor your body's response to an infection."
"Here's Cardiogram data [below] from our co-founder, Johnson Hsieh, when he caught the flu in January vs. when he's healthy. You'll notice how much higher his average heart rate during sleep (sleeping BPM) is when he had symptoms like fever, body aches, and coughing... Sleeping BPM, resting BPM (average heart rate while awake but without steps or activity), and sleep duration all tend to increase during illness."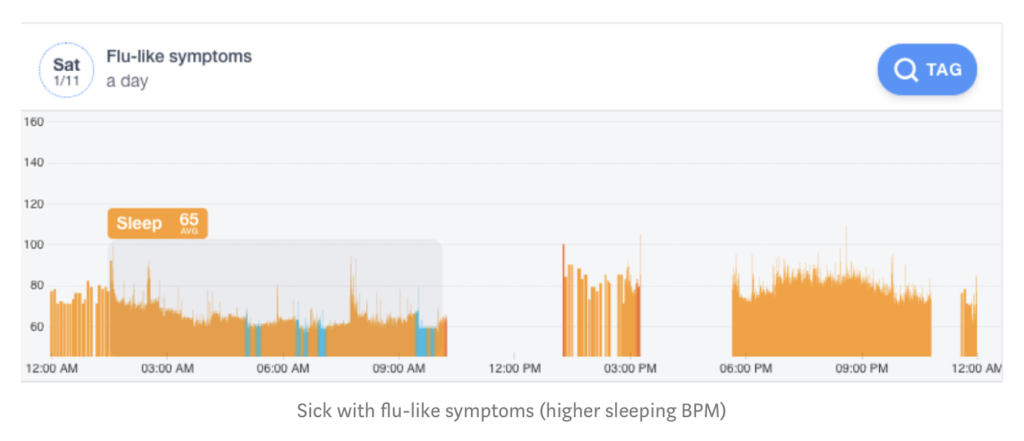 "No flu-like symptoms (lower sleeping BPM):"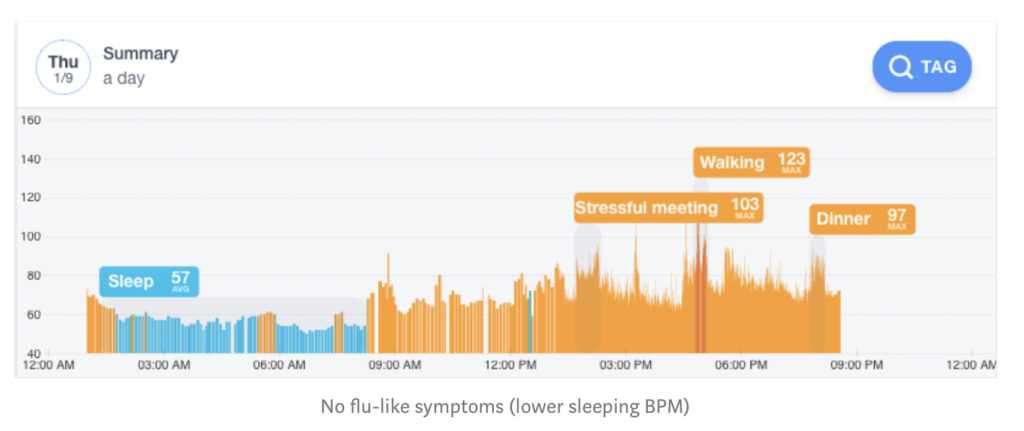 Source: How Your Heart Rate Can Show Signs of the Flu.
---
PRIVACY: Human Rights Watch Mobile Location Data and Covid-19: Q&A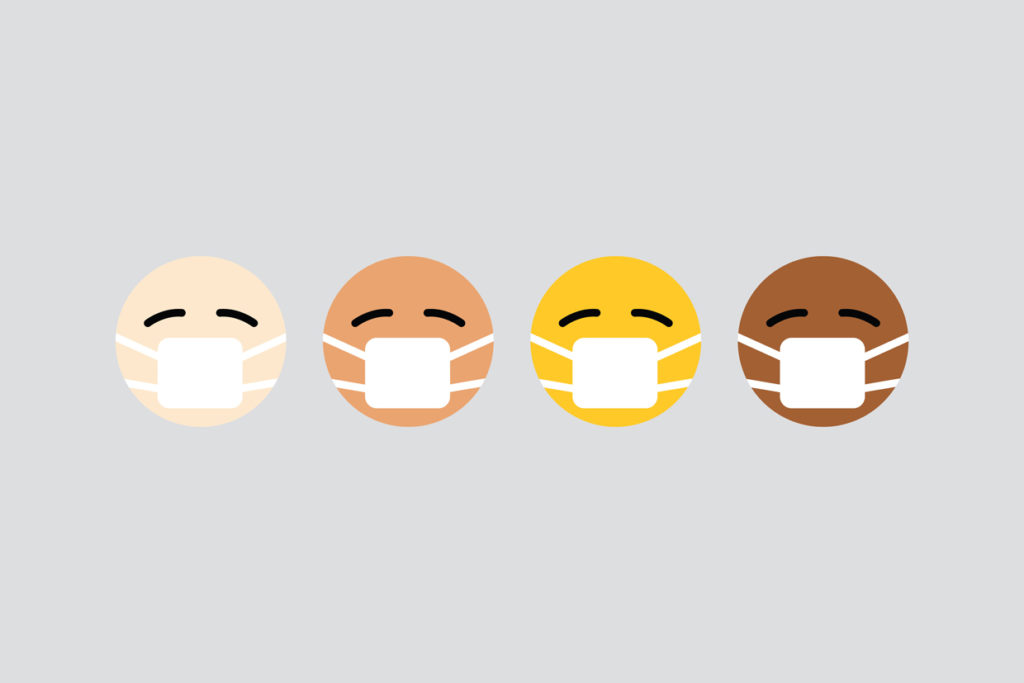 "Mobile location data programs to combat Covid-19 may not be scientifically necessary and could lead to human rights abuses if they are not equipped with effective safeguards to protect privacy. The long history of emergency measures, such as surveillance measures put in place to counter terrorism, shows that they often go too far, fail to have their desired effect, and, once approved, often outlast their justification… This Q&A explains the different ways that governments are using mobile location data to respond to Covid-19, the human rights concerns associated with these measures, and human rights standards that should be applied when using such data. It includes illustrative cases, recommendations, and guidelines to help evaluate the human rights risks posed by the use of mobile location data... In the US, mobile advertising companies, which gather the location data of mobile and internet users to target and sell ads, are reportedly supplying analyses of people's locations and movements to the CDC and certain state and local governments. In the context of Covid-19, this data sharing arrangement is apparently designed to help the authorities better understand how infections spread and refine public health responses. Much of this arrangement, including how data is collected, shared, anonymized, and analysed, is unknown. It has also been reported that the federal government is building a national coronavirus surveillance system to monitor and forecast rates of infection and hospitalization across the country. It is unclear whether this project is linked to the CDC's partnership with the mobile advertising industry."
Source: Human Rights Watch Mobile Location Data and Covid-19: Q&A.
Illustration: Visuals on Unsplash.
---
BOOK: When the World Outlawed War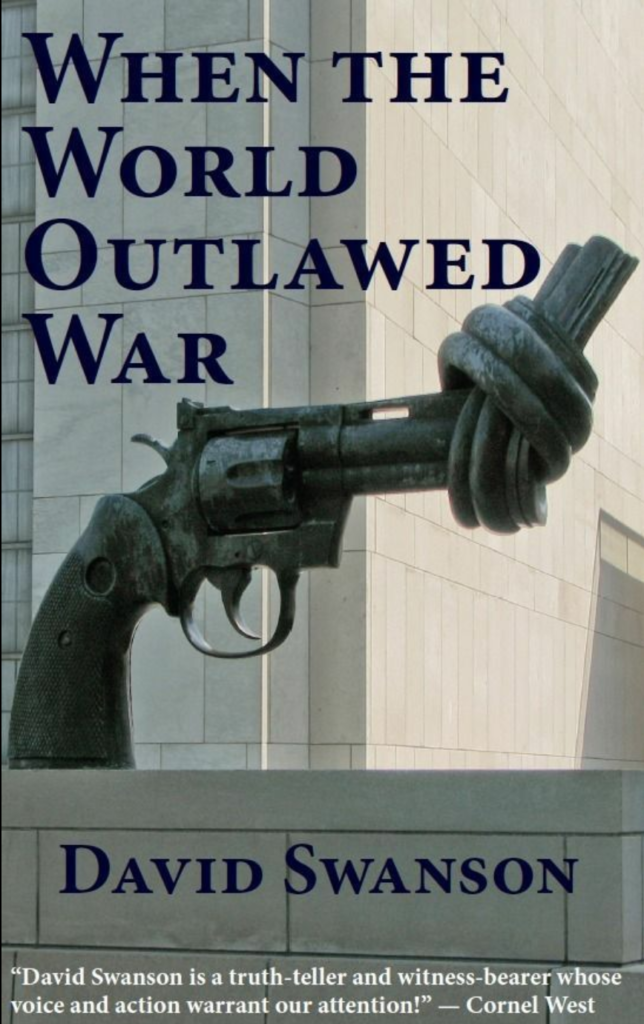 "There are actions we widely believe are and should be illegal: slavery, rape, genocide. War is no longer on the list. It has become a well-kept secret that war is illegal, and a minority view that it should be illegal. I believe we have something to learn from an earlier period in our history, a period in which a law was created that made war illegal for the first time, a law that has been forgotten but is still on the books… In 1927-1928 a hot-tempered Republican from Minnesota named Frank who privately cursed pacifists managed to persuade nearly every country on earth to ban war. He had been moved to do so, against his will, by a global demand for peace and a U.S. partnership with France created through illegal diplomacy by peace activists. The driving force in achieving this historic breakthrough was a remarkably unified, strategic, and relentless U.S. peace movement with its strongest support in the Midwest; its strongest leaders professors, lawyers, and university presidents; its voices in Washington, D.C., those of Republican senators from Idaho and Kansas; its views welcomed and promoted by newspapers, churches, and women's groups all over the country; and its determination unaltered by a decade of defeats and divisions… "Last night I had the strangest dream I'd ever dreamed before," wrote Ed McCurdy in 1950 in what became a popular folk song. "I dreamed the world had all agreed to put an end to war. I dreamed I saw a mighty room, and the room was filled with men. And the paper they were signing said they'd never fight again." But that scene had already happened in reality on August 27, 1928, in Paris, France. The treaty that was signed that day, the Kellogg-Briand Pact, was subsequently ratified by the United States Senate in a vote of 85 to 1 and remains on the books (and on the U.S. State Department's website) to this day as part of what Article VI of the U.S. Constitution calls "the supreme Law of the Land." "
Source: When the World Outlawed War by David Swanson.
---
PANDEMICS: In a Single Day 136,000 New COVID-19 Cases Reported
"Although the situation in Europe is improving, globally it's worsening. More than 100,000 cases have been reported on nine of the past ten days. Yesterday, more than 136,000 cases were reported, the most in a single day so far. Almost 75% of yesterday's cases come from ten countries, mostly in the Americas and South Asia. Most countries in the African region are still experiencing an increase in the number of COVID-19 cases with some reporting cases in new geographic areas although most countries in the region have fewer than 1,000 cases. We also see increasing numbers of cases in parts of eastern Europe and central Asia. At the same time, we're encouraged that several countries around the world are seeing positive signs. In these countries the biggest threat now is complacency. Results from studies to see how much of the population has been exposed to the virus show that most people globally are still susceptible to infection. We continue to urge active surveillance to ensure the virus does not rebound, especially as mass gatherings of all kinds are starting to resume in some countries… So far 105 national plans have been uploaded and 56 donors have entered their contributions, totalling US$3.9 billion. The platform also includes the COVID-19 supply portal, enabling countries to request critical supplies of diagnostics, protective equipment and other essential medical provisions. So far WHO has shipped more than five million items of personal protective equipment to 110 countries. We're now in the process of shipping more than 129 million items of PPE to 126 countries. More than six months into this pandemic this is not the time for any country to take its foot off the pedal. This is the time for countries to continue to work hard on the basis of science, solutions and solidarity."
Source: Live from WHO Headquarters – COVID-19 daily press briefing 08 June 2020.
---
ECONOMY: May 2020 ShadowStats Alternate Unemployment is 34.0%!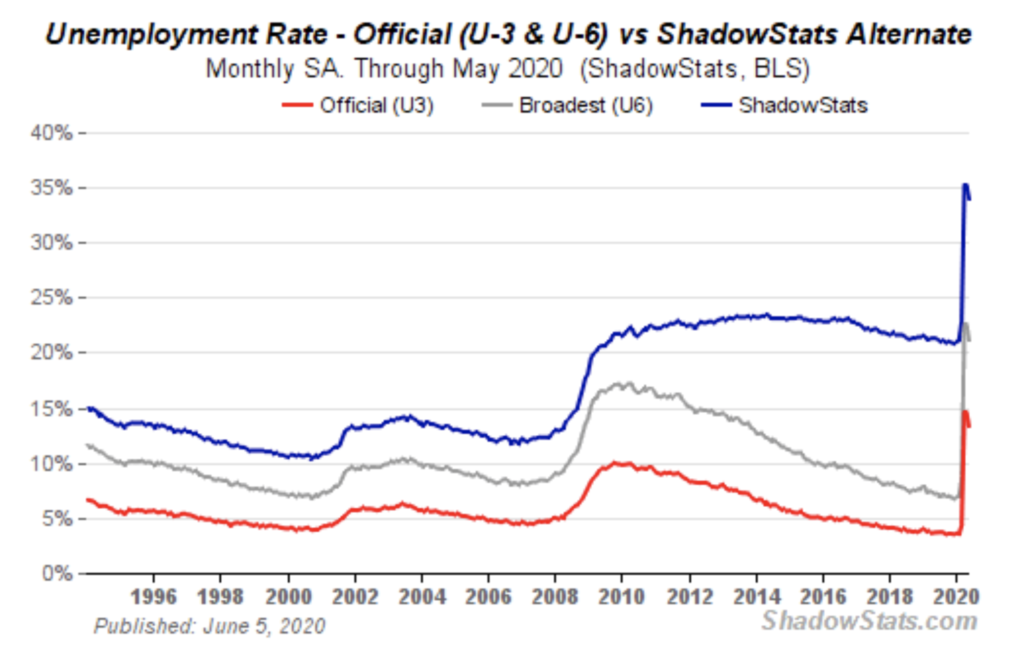 "Entire Economic Expansion Since the Great Recession Is at Risk of Collapse.
Driven by the Pandemic, U.S. Economic Plunge and Financial Market Turmoil Are Accompanied by Rapidly Mounting Risk of a Hyperinflationary Systemic Implosion.
The Fed Is Creating Unlimited Money, Liquidity and Bailouts, With the Federal Government Embarking on Unlimited Deficit Spending and Bailouts.
Annual Growth in Money Supply M1, M2 and the ShadowStats M3-Continuation Jumped to Historic Highs in April 2020, With Accelerating Expansion in Early-May.
Ratio of Collapsing GDP to Exploding Federal Deficit and Debt Shows Historic Low Ability of the U.S. Economy to Cover U.S. Government Obligations.
GDP Inventory Changes Suggest Developing Shortages; Infinite Money Creation Chasing Too Few Goods Can Trigger Early, Rapid and Meaningful Inflation, As Seen Already With Meat and Other Foods.
Headline CPI-U Inflation in the United States from 1970, the Last Year of the Gold-Backed U.S. Dollar, to Date Has Been 561%.
Corrected for U.S. Government Understatement of the CPI-U ShadowStats Alternate CPI Inflation (1970 to Date) Has Been 4,257%.
Increase in the U.S. Dollar Price of Gold (1970 to Date) Has Been 4,314%.
Gold and Silver Prices Remain the Canary in the Coal Mine of Hyperinflation."
Chart Source: ShadowStats.com Alternate Unemployment Charts.
Commentary Source: ShadowStats.com Special Commentary No. 1438 – June 3rd, 2020.
---
POLITICS: Justice In Policing Act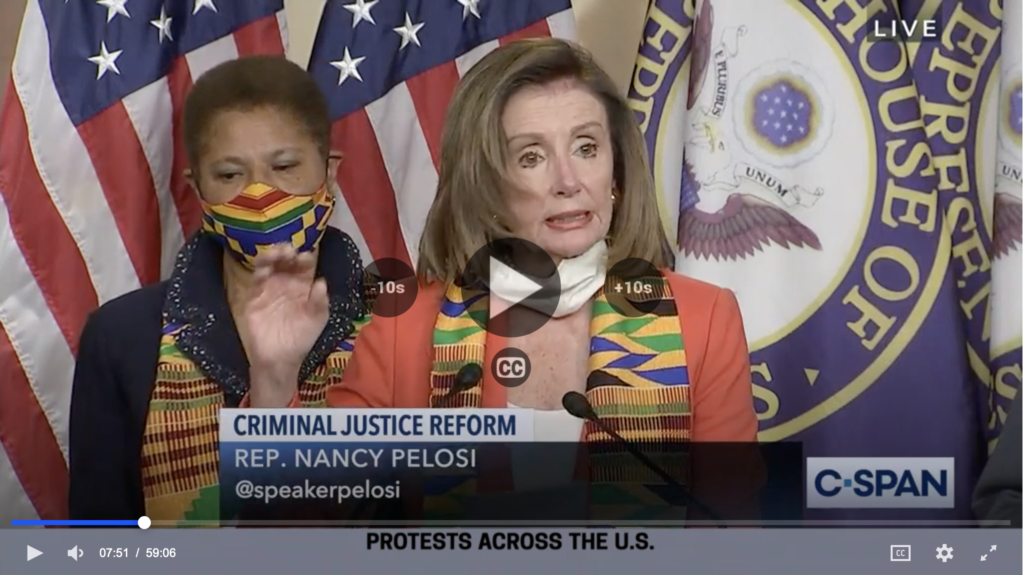 "We cannot settle for anything less than transformative, structural change, which is why the Justice in Policing Act will remove barriers to prosecuting police misconduct and covering damages by addressing the quality immunity doctrine. It will demilitarize police by limiting the transfer of military weaponry to state and local police departments. It will combat police brutality by requiring body and dashboard cameras, banning chill close, no knock warrants, and racial profiling. It will finally make lynching… a federal hate crime… Police brutality is a heartbreaking reflection of an entrenched system of racial injustice in America. True justice can only be achieved with full, confidence of action. That is what we are doing today. This is a first step. There is more to come. In the coming weeks, the house will hold hearings, mark up the bill once the house passes the Justice in Policing Act… The leader of the congress and the president cannot stand in the way of justice. The congress and the country will not relent until this legislation is made into law."
Source: Congressional Democrats Hold News Conference on Police Reform.
---
HISTORY: UK's Swine flu Worst Case Scenario (2009)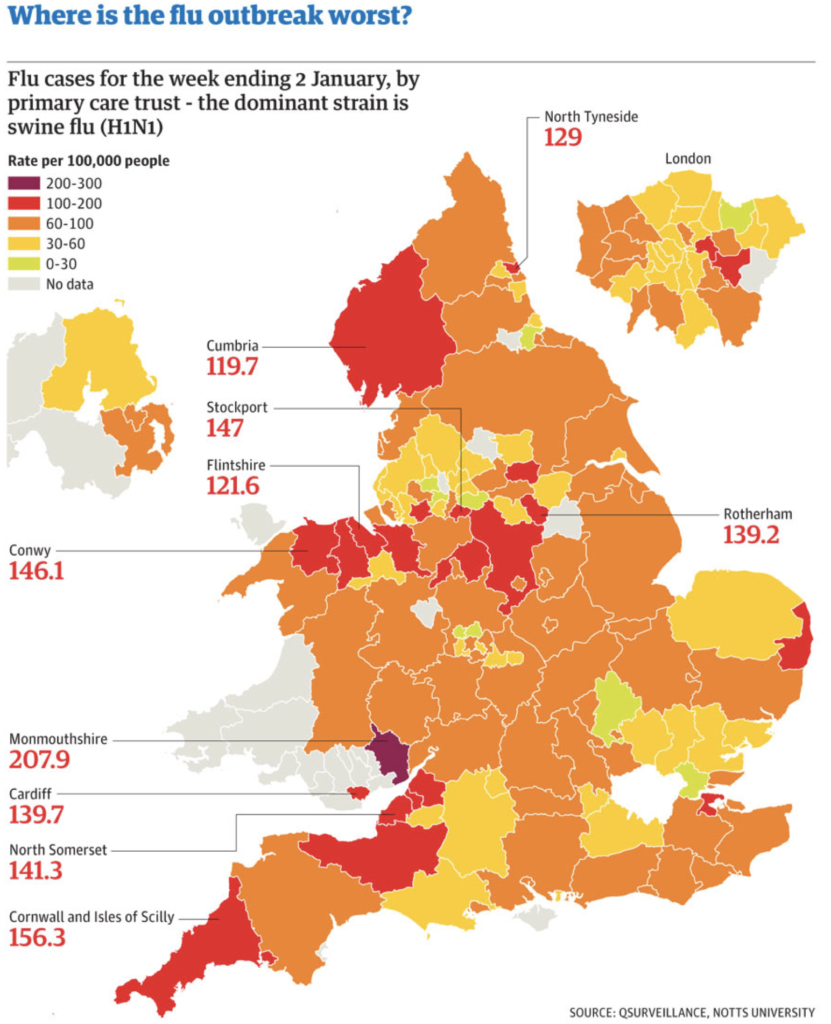 "The chief medical officer, Professor Sir Liam Donaldson, said that in the worst case scenario 30% of the UK population could be infected by the H1N1 virus, with 65,000 killed. The best case scenario is that 5% of the population contract the virus, with 3,100 deaths. The estimates were released as the government confirmed that 29 people had died in the UK after contracting swine flu. The flu is spreading fast across much of Britain, with 55,000 new cases in England last week, according to the Health Protection Agency. The death toll was released by the Department of Health as the Scottish health secretary, Nicola Sturgeon, announced that a female tourist who had the H1N1 virus died in hospital yesterday. The woman, who had other serious health problems, died at Raigmore hospital in Inverness last night. It is unclear whether her death has been included in the official toll. Donaldson warned against panic about the projected death toll from a swine flu pandemic, noting that there had been 21,000 extra deaths over the winter of 1999-2000 due to seasonal flu and this had raised little public concern. Among new suspected swine flu cases is Cherie Blair. The barrister and wife of the former prime minister pulled out of an honorary ceremony at Liverpool Hope University after falling ill and is reported to have been given a course of Tamiflu. Tony Blair and their children have shown no signs of infection."
Source: Swine flu: 65,000 deaths is UK's worst case scenario.
Infographic: Swine flu data in the UK: see how bad cases are where you live [2011].
Swine Flu Vaccine Still Months Away (2009)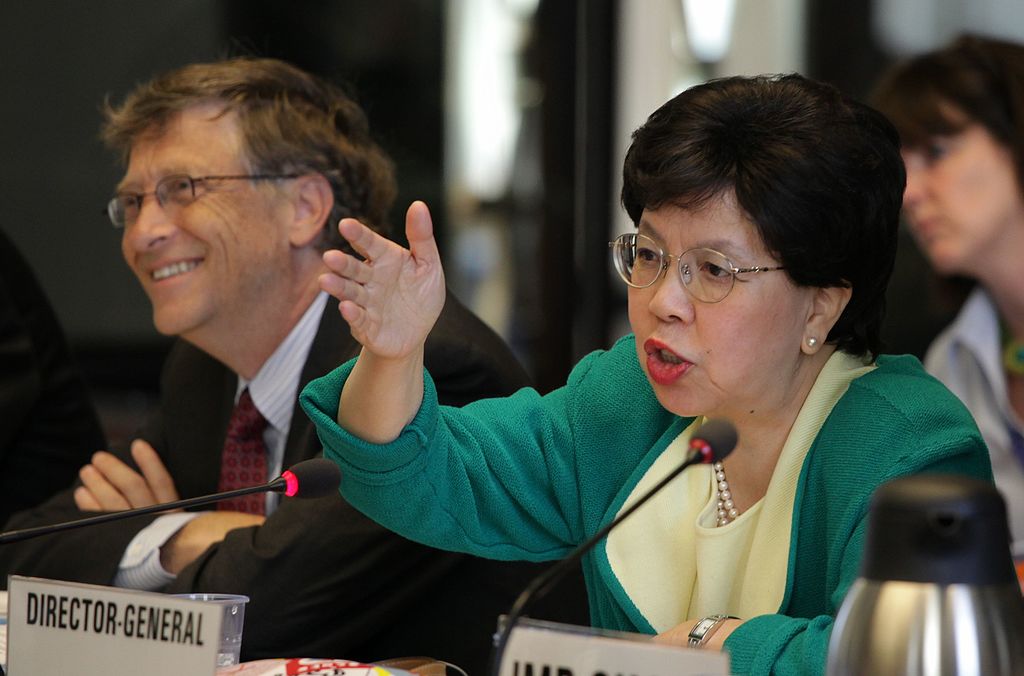 "Vaccines to protect millions of Britons from swine flu will not be available for several months, the head of the World Health Organisation warns today. Her remarks, in an interview with the Guardian, cast serious doubt on ministerial claims in parliament that the first stocks would arrive in August. Dr Margaret Chan, WHO director general, said: "There's no vaccine. One should be available soon, in August. But having a vaccine available is not the same as having a vaccine that has been proven safe. Clinical trial data will not be available for another two to three months." One of the world's most respected influenza scientists told the Guardian that health officials have been surprised by the rapid spread of swine flu in the UK. Dr Alan Hay, director of the WHO's London-based World Influenza Centre, said the extensive summer outbreak in Britain had not followed expected patterns and warned that the health department needed to be prepared for a more deadly form of the disease. "We have been a little surprised by the degree of spread of this virus. A few weeks ago we anticipated that this was going to be a short series of outbreaks that would probably peter out before reappearing in the autumn or winter and that has proved not to be the case," he said. He said Burnham had been "a bit optimistic" when he told the House of Commons that a flu vaccine would arrive in Britain next month."
Source: Swine flu vaccine still months away, says global health chief.
Photo: Andrew Dalby.
---
Curated by Mario Daurte.
Of Note is The Deflation Times weekly bulletin of the week's most notable deflation stories.
Cover photo by Chloe Evans on Unsplash.
---
Subscribe to receive Of Note direct to your inbox:
---