INTENSIFICATION

The psychological basis of the metropolitan type of individuality consists in the intensification of nervous stimulation which results from the swift and uninterrupted change of outer and inner stimuli.

Georg Simmel
---
COVID-19: Current Worldwide Status
Worldwide Confirmed Cases
Worldwide Confirmed Deaths
Worldwide Case Fatality Rate
Worldwide Doubling Time
Worldwide Crude Confirmed Case Rate + Worldwide Crude Fatality Rate
Worldwide case fatality rate is at 4.11. Worldwide doubling time for the last two days is at 41 days. Worldwide confirmed cases and worldwide confirmed deaths continue to rise. The spread of COVID-19 continues.
Data Sources: Our World In Data. COVID-19 Dashboard by the Center for Systems Science and Engineering (CSSE) at Johns Hopkins University (JHU). Worldometer.
---
SOCIAL MOOD: Angry
Portland Protesters Say Federal Forces are Fueling City's Anger Over Policing:
---
Department of Homeland Security Holds Briefing on Portland Protests:
---
Portland protests: Violence Escalates as Protesters Continue to Face Off with Federal Police:
---
Portland Protests Grow Despite Violent Crackdown from Militarized Federal Agents & Local Police:
---
Navy Veteran Beaten at Portland Protest – Talks Real Message After Video Goes Viral:
---
Portland's Mayor was Heckled by Protesters then Tear Gassed by Federal Agents:
---
Trump to Send Federal Troops to Protests in Chicago & Seattle Amid Violent Crackdown by Local Police:
---
Detroit Police Resources Stretched Thin After 8 Weeks of Protests:
---
HEALTH: Minimize Airborne Transmission
The TRUTH of How Coronavirus Spreads and How to Prevent Coronavirus | Airborne Transmission:
---
How To Travel and NOT Get Coronavirus – 7 Tips for Flying and Driving in this COVID-19 Pandemic:
---
PRIVACY: Curtail Facial Recognition
Defeating Facial Recognition – Retia on Hak5:
---
Facial Recognition Bans are Trending – ThreatWire:
---
Signal Responds To Protest Surveillance With New Blur Tool – ThreatWire:
---
BOOK: The Greying of the Great Powers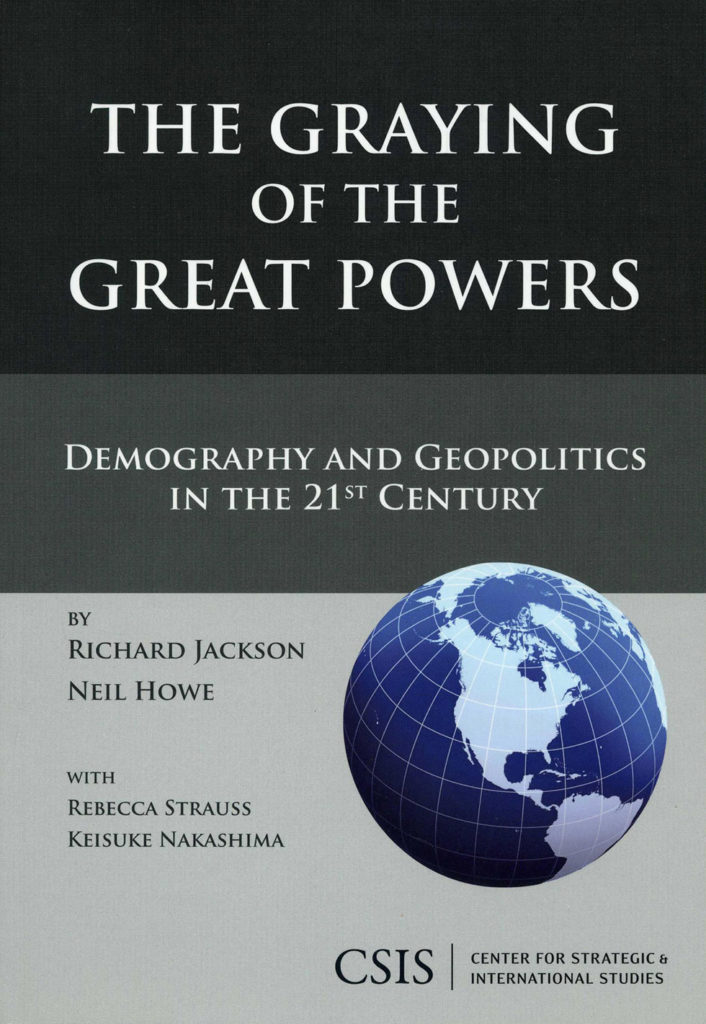 "This report is about the geopolitical implications of "global aging"—the dramatic transformation in population age structures and growth rates being brought about by falling fertility and rising longevity worldwide. Its viewpoint is that of the United States in particular and of today's developed countries in general. Its timeframe is roughly the next half-century, from to- day through 2050."
"The report explains how population aging and population decline in the developed world will constrain the ability of the United States and its tradi- tional allies to maintain national and global security. It not only assesses the direct impact of demographic trends on population numbers, economic size, and defense capabilities, but also considers how these trends may indirectly affect capabilities by altering economic performance, social temperament, and national goals. Although the focus is on the developed countries, the report also looks closely at how the striking demographic changes now under way in the developing world will shape the future global security environment—and pose new threats and opportunities for today's graying great powers."
Excerpt From: The Graying of the Great Powers – Demography and Geopolitics in the 21st CenturyExcerpt From.
---
PANDEMICS: My Body, My Choice
---
ECONOMY: Layoffs Second Wave
'Another Wave Of Layoffs' Is Coming: Obama Deputy Sec. Of Labor Says Recovery Is 'Stalled':
---
Thousands Protest Airbus Layoffs in Spain:
---
American Airlines Issues 25,000 Notices Over Potential Layoffs and Furloughs:
---
Hospitals Received Hundreds of Millions in Stimulus — So Why All the Layoffs?:
---
Teachers Respond to Massive Layoffs:
---
Source Says 80% of the University of Iowa's Layoffs Have Been Women:
---
United Airlines: 36,000 Employees Could Face Layoffs:
---
Temporary Layoffs Coming to GM Plant in Wentzville, Company Says:
---
Asheville Mayor Warns of Layoffs if City Doesn't Get Federal Help:
---
POLITICS: Protectionism
---
Trump Border Wall Construction by Drone:
---
Secretary Pompeo Delivers a Speech at the Richard Nixon Presidential Library:
---
AG Barr Delivers a Speech at the Gerald R. Ford Presidential Museum:
---
HISTORY: The Collapse of Roman Britain
Roman Britain – The Work of Giants Crumbled:
---
Curated by Mario Daurte.
Of Note is The Deflation Times weekly bulletin of the week's most notable deflation stories.
Cover photo by Sleep Music on Unsplash.
---
Subscribe to receive Of Note direct to your inbox:
---