TRANSMISSION

If education is always to be conceived along the same antiquated lines of a mere transmission of knowledge, there is little to be hoped from it in the bettering of man's future. For what is the use of transmitting knowledge if the individual's total development lags behind?

Maria Montessori
---
COVID-19: Current Worldwide Status
Worldwide Confirmed Cases
Worldwide Confirmed Deaths
Worldwide Case Fatality Rate
Worldwide Doubling Time
Worldwide Crude Confirmed Case Rate + Worldwide Crude Fatality Rate
Worldwide case fatality rate has dropped to 4.75 from the peak at the end of April of 7.12. Worldwide doubling time for the last five days is at 39 days. Although case fatality rate has dropped and doubling time has increased, worldwide confirmed cases and worldwide confirmed deaths continue to rise. The spread of COVID-19 continues.
Data Sources: Our World In Data. COVID-19 Dashboard by the Center for Systems Science and Engineering (CSSE) at Johns Hopkins University (JHU). Worldometer.
---
SOCIAL MOOD: On Edge – Insecure and Fearful
"The McCloskeys are personal injury attorneys who suddenly became famous last Sunday. As an estimated 500 demonstrators marched near their home, the couple heard a loud commotion and saw a large group of people break an iron gate marked with "No Trespassing" and "Private Street" signs, according to a police report. Video posted online and viewed by millions showed Mark McCloskey wielding a long-barreled gun and Patricia McCloskey waving a small handgun. No shots were fired. That same video showed the protesters walking through the gate and it was unclear when it was damaged."
Source: Protesters Return to St. Louis Area Where Couple Drew Guns in Widely Spread Pictures.
"A mob of at least 100 smashed through the historic wrought iron gates of Portland Place, destroying them, rushed towards my home where my family was having dinner outside and put us in fear for our lives," Mark McCloskey said, and shared photos of the destroyed gate. Despite his claims, video circulating on social media shows protesters opening and walking through the unbroken gate. It is unclear when it was actually damaged or who destroyed it."
Source: Central West End couple explains why they pointed guns at protesters who demanded Krewson's resignation.
Video Source: St. Louis Couple Goes Viral After Pointing Guns At Protesters | TODAY.
"A husband and wife were charged Thursday with felonious assault, a 4-year felony after a video captured a woman pulling a gun on a mother and her two daughters went viral Wednesday. 32-year-old Jillian Wuestenberg and 42-year-old Eric Wuestenberg both had handguns and concealed pistol licenses. Eric Wuestenberg worked as a coordinator for veterans' support services at Oakland University. OU released a statement on the incident Thursday afternoon. "We have seen the video and we deem his behavior unacceptable. The employee has been notified that his employment has been terminated by the university." It incident happened Wednesday evening when Takelia Hill, a Black woman, said her 15-year-old daughter was allegedly bumped into by a White woman at Chipotle. According to The Detroit News, 15-year-old Makayla Green asked the woman for an apology when she said the woman began yelling at her. The initial encounter was not caught on video and the footage starts after the altercation moved to the Chipotle parking lot near the woman accused of bumping into Green."
Source: Couple Arrested, Charged After Pulling Gun On Mom, Daughters In Orion Township Parking Lot.
Video Source: FULL Lake Orion Confrontation, White Woman Falsely Accused Of Racism.
Source: White couple pulls guns on black mom.
---
HEALTH: Microbiome and Micro RNA
"Triple board-certified M.D., Dr. Zach, joins Del in an evolutionary discussion on why Coronavirus is here, what it's trying to tell us, and how we emerge from the darkness."
Source: Doctor Who Predicted Covid-19 Answers All.
"This is a mind-blowing conversation that explores new insights into the mechanisms behind human health and longevity. It's about the massive and misunderstood impact of industrial farming, chemical pesticides, the pharmaceutical industry and even errant Western medical practices have on both human and planetary health. It's a conversation about the difference between the science of disease and the science of health. It's about the microbiome as a critical predictor of and protector against illness. And it's an exploration of autism, epigenetics and the mechanics of intercellular communication."
Source: GMOs, Glyphosate & Gut Health.
---
PRIVACY: Coronavirus and Privacy at Work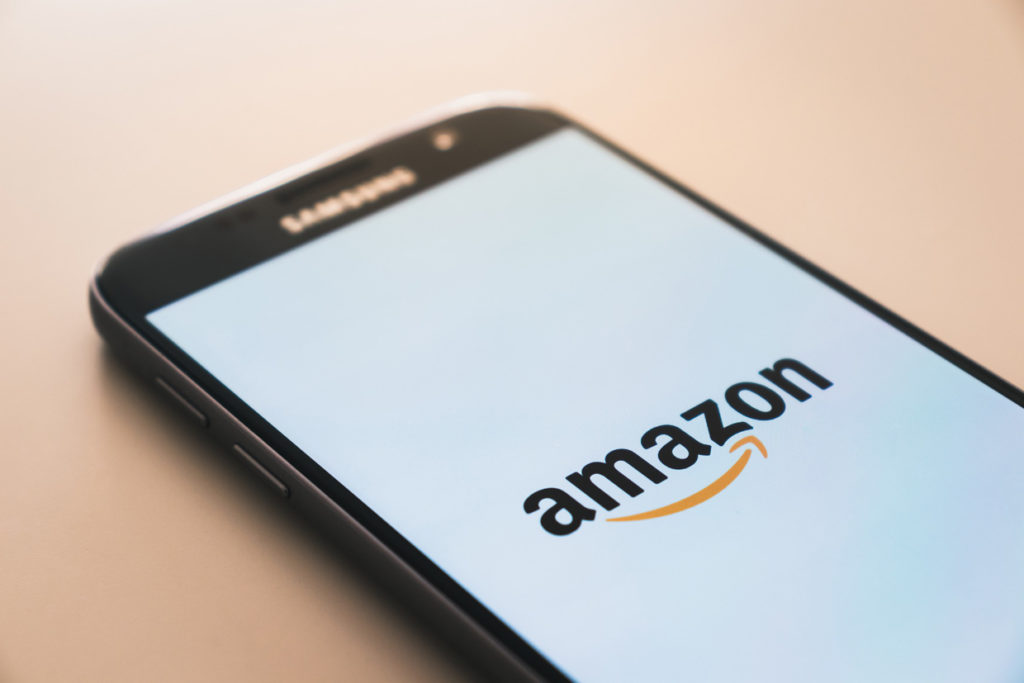 "Amazon is piloting a system that sends real-time warnings to workers if they're standing too close to each other. Some major companies are testing technology to identify workers who have been in close contact with a coworker who tests positive for the coronavirus. Employers are rushing to use digital tracking technology to reduce virus transmission in the workplace. But privacy experts worry that businesses will start using their newfound surveillance capabilities for purposes far beyond public health. The data could be used to evaluate workers' productivity, see which colleagues are holding meetings or even flag an employee who unexpectedly ducks out of the office during work hours."
Source: Coronavirus opens door to company surveillance of workers.
Photo Source: Christian Wiediger on Unsplash.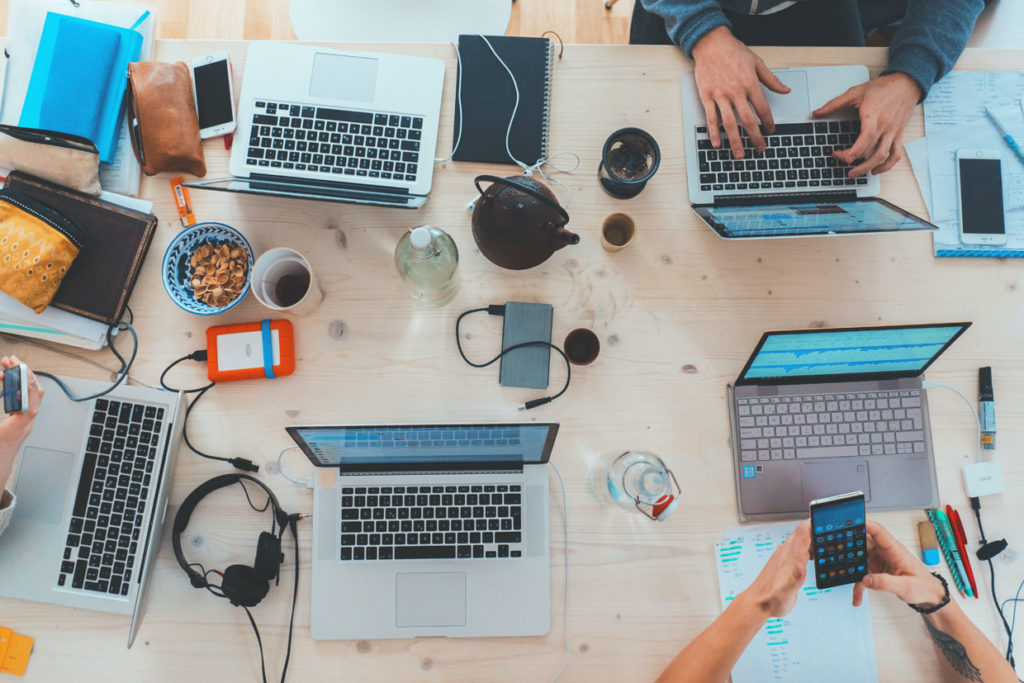 "A day in the life of Salesforce workers will look very different when they return to the software company's offices. The San Francisco–based business says all of its 49,000 employees can continue working from home for the rest of the year. But as regions relax stay-at-home rules and the company reopens in phases, employees who are cleared to return will start their day by logging online for a daily wellness check. They'll be asked things like whether they're experiencing any potential symptoms of covid-19 or have been in contact with anyone infected. If they're cleared, the app will assign them a 30-minute window arrival time, designed to avoid employee bottlenecks at the elevator banks. "We realized almost right away there was a choke point, and that was the elevator," says Elizabeth Pinkham, head of global real estate at Salesforce. Staggering arrival times for the company's employees, who number more than 8,000 in San Francisco alone, was "the only way we'd be able to manage this giant Jenga puzzle." Employees will have to wear masks as they enter the building, take their temperature at a touchless kiosk, and swipe an ID badge that grants them access to floors and elevators. It will also note where they set foot, and by extension whom they may have interacted with, in case they do later turn out to have covid-19."
Source: Prepare to be tracked and tested as you return to work.
Photo Source: Marvin Meyer on Unsplash.
---
BOOK: The Rules of Contagion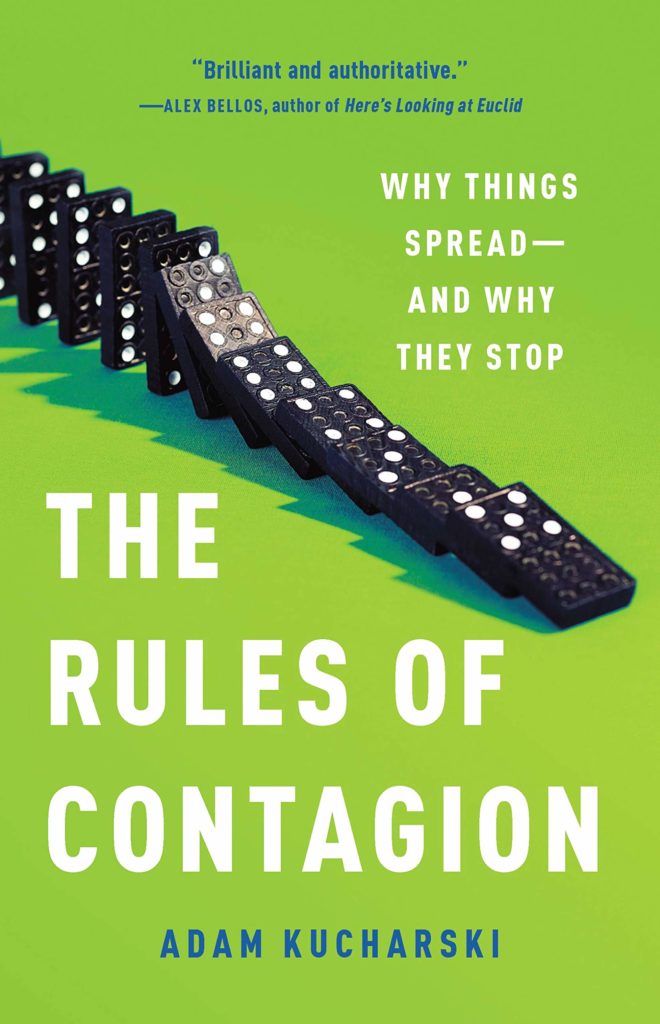 "My new book The Rules of Contagion: Why Things Spread – and Why They Stop uncovers the underlying principles that drive contagion, from infectious diseases and online misinformation to gun violence and financial crises. It explains what makes things spread, why outbreaks look like they do, and how we can change what happens in future."
Source: The Rules of Contagion.
---
PANDEMICS: Travelling Back Home During Covid-19 Pandemic
---
ECONOMY: Unemployment Payments and Leveraged Loans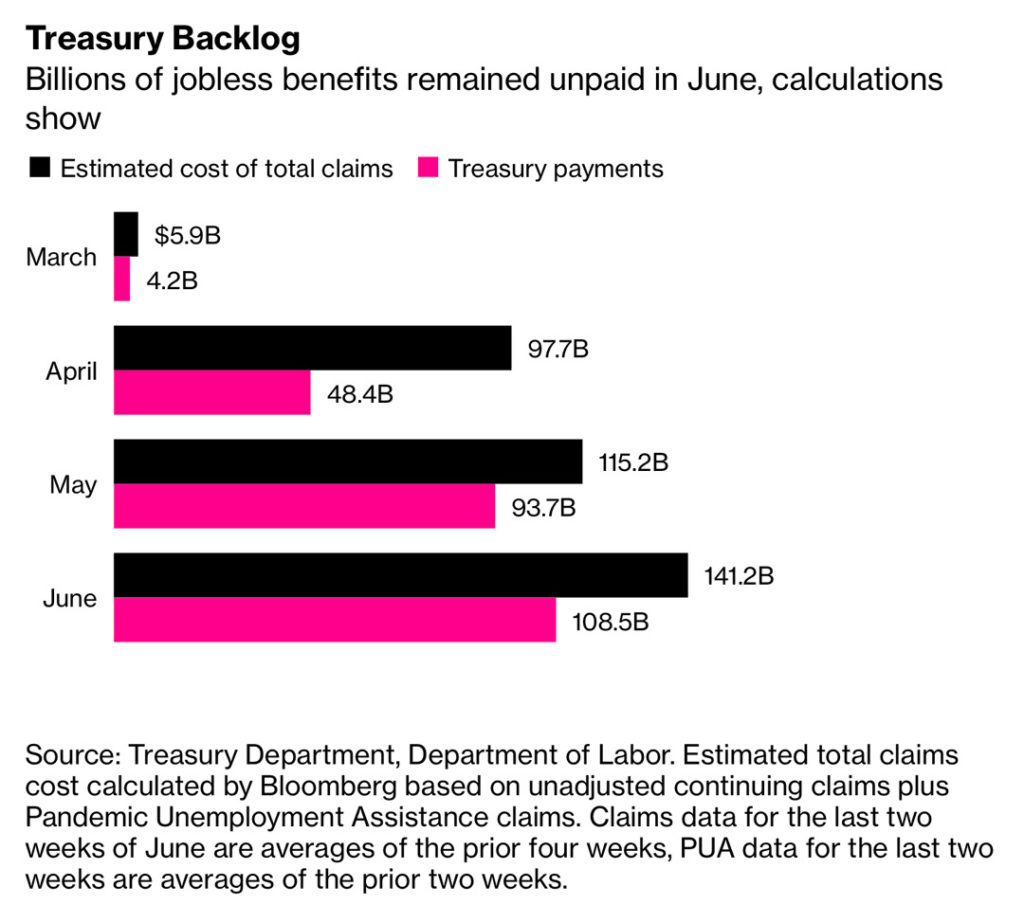 "States have said that claims from as early as the start of February are finally making their way through the system. And with the average weekly claim amounting to a little less than $1,000 — which includes a temporary $600 pandemic benefit — backdated checks could amount to thousands of dollars. Despite the surge in payments in June, the numbers still fall short of the estimated $141.2 billion that should have been paid during the month, according to Bloomberg calculations based on weekly unemployment filings and the average size of those claims. The total estimated shortfall since March, when pandemic-related job losses began, now comes to about $105.3 billion, according to Bloomberg calculations."
Source: Unemployment Payments by Treasury Hit Pandemic High in June.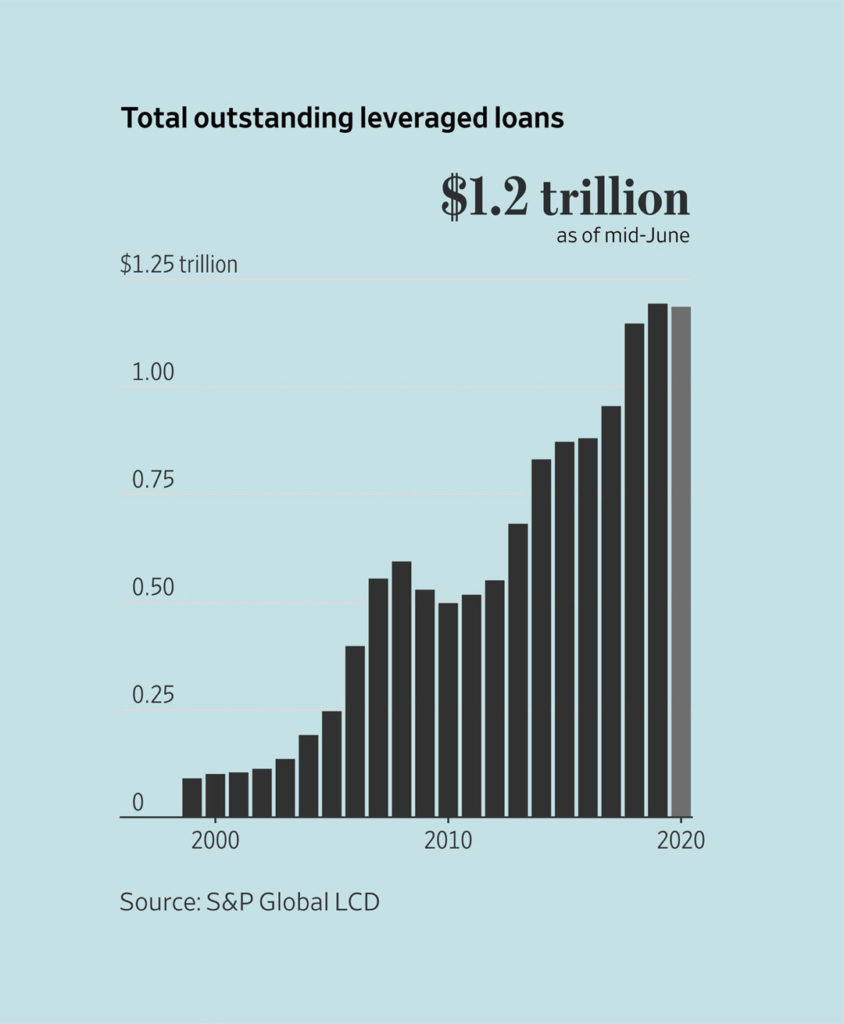 "The coronavirus pandemic hit U.S. businesses at a bad time. Companies had loaded up on debt after years of low interest rates, buyouts and increasingly lax lending standards. Much of that borrowing was bankrolled by an elaborate ecosystem of debt funds called collateralized loan obligations. CLOs buy up risky corporate loans and turn them into supposedly safe bonds that are bought by banks, insurance firms and other global investors…"
"The government stimulus, the Federal Reserve's rescue of the markets and a modest economic rebound appear to have saved CLOs from big losses. The risk now is that investors that have been big buyers of CLOs will stay away after the roller-coaster ride they have experienced. A Japanese bank that owned about 10% of all CLO debt has already done that. The slowdown in lending could make it hard for companies that need cash and could limit deal making. If companies can't borrow, they can't spend or even reopen. That could become a drag on the economic recovery and prolong the slowdown caused by the pandemic."
Source: How Coronavirus Upended a Trillion-Dollar Corporate Borrowing Binge and Kicked Off a Wave of Bankruptcies.
---
POLITICS: China and Human Rights Violations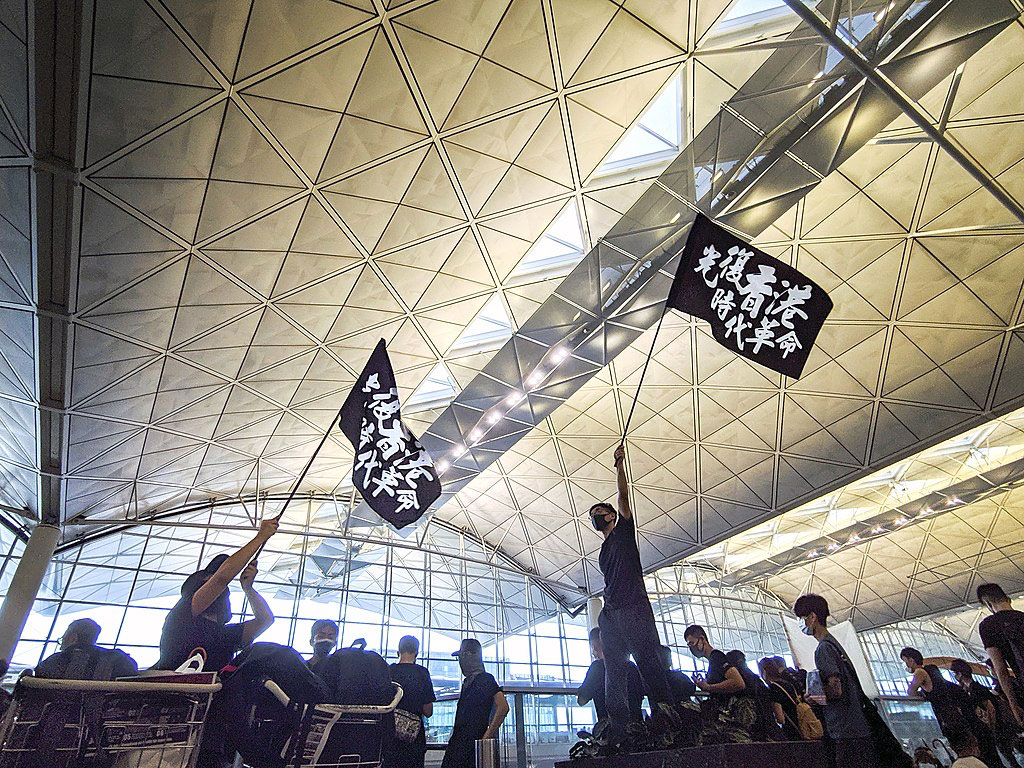 "Hong Kong declared illegal a key slogan chanted by hundreds of thousands of pro-democracy protesters over months of rallies, the latest sign that authorities plan to use a new Beijing-drafted national security law to enforce limits on free speech. In what it called a "solemn statement" late Thursday, the Hong Kong government said the rallying cry "Liberate Hong Kong! Revolution of our time!" was now illegal under the legislation barring secession, terrorism, subversion of state power and collusion with foreign forces. The sweeping law imposed by China, which carries prison sentences as long as life in prison, was made public only as it took effect late Tuesday."
Source: Hong Kong Says Common Protest Slogan Calling for 'Revolution' Is Now Illegal Under National Security Law.
Photo Source: Wikimedia Commons.
"It doesn't matter where I am, or what passport I hold. [Chinese authorities] will terrorize me anywhere, and I have no way to fight that." — Uyghur Muslim with European citizenship, Washington, September 2019.
"China's government sees human rights as an existential threat. Its reaction could pose an existential threat to the rights of people worldwide."
Source: China's Global Threat to Human Rights.
Source: Hong Kong police arrest 15 pro-democracy activists and lawmakers.
UN: Act on Broad Expert Call Denouncing China Abuses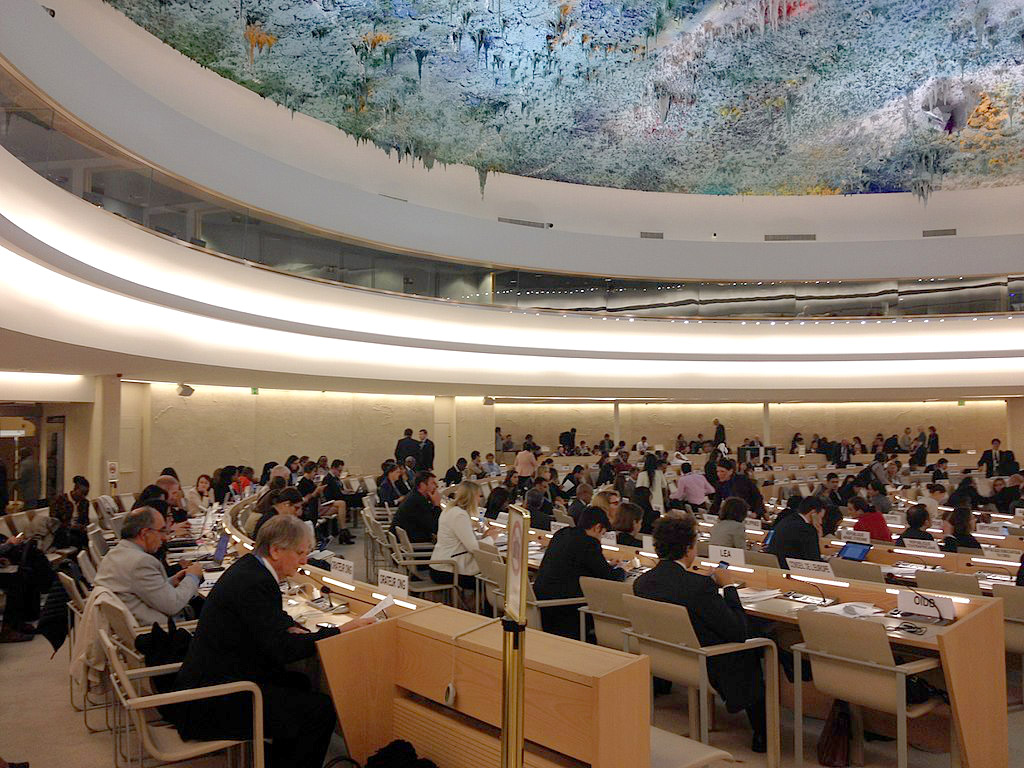 "United Nations member countries should immediately respond to the unprecedented call by UN human rights experts to examine the Chinese government's human rights record, Human Rights Watch said today. The UN Human Rights Council, whose 44th session is slated to begin on June 30, 2020, should address these issues as a matter of priority. On June 26, 50 UN special procedures – special rapporteurs and other human rights experts – issued a searing indictment of China's human rights record. The experts denounced the Chinese government's "collective repression" of religious and ethnic minorities in Xinjiang and Tibet, the repression of protest and impunity for excessive use of force by police in Hong Kong, censorship and retaliation against journalists, medical workers, and others who sought to speak out following the Covid-19 outbreak, and the targeting of human rights defenders across the country. The experts called for a special session on China, creating a dedicated expert on China, and for UN agencies and governments to press China to meet its human rights obligations."
Source: UN: Act on Broad Expert Call Denouncing China Abuses.
Photo Source: Wikimedia Commons.
UN Rights Body should address China's Sweeping Rights Violations
"High Commissioner, we share your concerns that Covid-19 has been instrumentalized by states, including China, to "limit people's rights to speak," and to threaten and intimidate journalists, bloggers and civic activists, "with the apparent aim of discouraging criticism of the authorities' responses to Covid-19."
"We are similarly dismayed that China has seized this moment of global chaos to severely undermine rights and freedoms in Hong Kong. The ink is barely dry on the new legislation, and there are already reports of hundreds of arrests, some for crimes that didn't even exist a few days ago. As one of our China researchers recently put it: "Hong Kong was that lifeboat from oppression, and now they've sunk it."
"When you suggested, High Commissioner, that China's national security legislation on Hong Kong comply with international standards, China responded that you had made "improper remarks," which "grossly interfere" with China's sovereignty, that Hong Kong "belongs to" China, and that you should "refrain from intervening in Hong Kong affairs and China's internal affairs in any form."
Source: UN Rights Body should address China's Sweeping Rights Violations.
---
HISTORY: Lessons from the 1918 Spanish Influenza Pandemic
"The Spanish influenza pandemic of 1918 was the most intense outbreak of disease in human history. It killed upwards of 50 million people (most in a six-week period) casting a long shadow of fear and mystery: nearly a century later, scientists have been unable to explain why, unlike all other influenza outbreaks, it killed young adults in huge numbers. I will describe how analyses of large numbers of influenza virus genomes are revealing the pathway traveled by the genes of this virus before it exploded in 1918. What emerges is a surprising tale with many players and plot lines, in which echoes of prior pandemics, imprinted in the immune responses of those alive in 1918, set the stage for the catastrophe. I will also discuss how resolving the mysteries of 1918 could help to prevent future pandemics and to control seasonal influenza, which quietly kills millions more every decade."
Source: The Genesis of the 1918 Spanish Influenza Pandemic.
"Destroyer and Teacher": Managing the Masses During the 1918–1919 Influenza Pandemic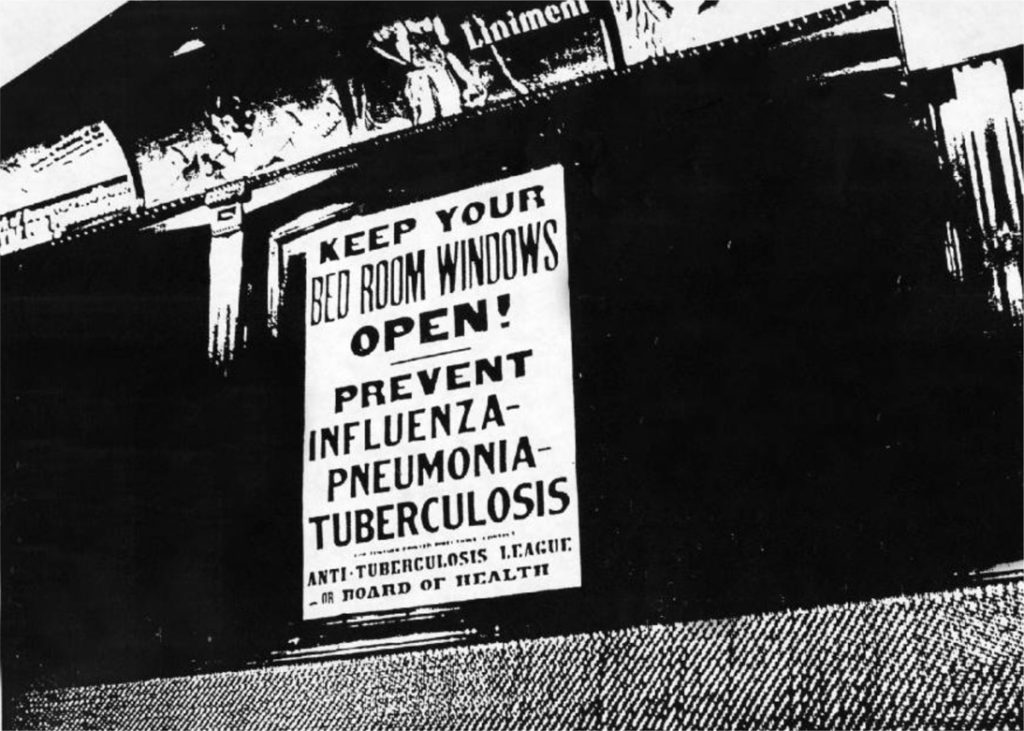 "The Spanish influenza arrived in the United States at a time when new forms of mass transportation, mass media, mass consumption, and mass warfare had vastly expanded the public places in which communicable diseases could spread. Faced with a deadly "crowd" disease, public health authorities tried to implement social-distancing measures at an unprecedented level of intensity. Recent historical work suggests that the early and sustained imposition of gathering bans, school closures, and other social-distancing measures significantly reduced mortality rates during the 1918–1919 epidemics. This finding makes it all the more important to understand the sources of resistance to such measures, especially since social-distancing measures remain a vital tool in managing the current H1N1 influenza pandemic. To that end, this historical analysis revisits the public health lessons learned during the 1918–1919 pandemic and reflects on their relevance for the present."
Source: "Destroyer and Teacher": Managing the Masses During the 1918–1919 Influenza Pandemic.
---
Curated by Mario Daurte.
Of Note is The Deflation Times weekly bulletin of the week's most notable deflation stories.
Cover photo by Ashley Whitlatch on Unsplash.
---
Subscribe to receive Of Note direct to your inbox:
---