AGGRAVATION

War is never a solution; it is an aggravation.

Benjamin Disraeli
---
COVID-19: Current Worldwide Status
Worldwide Confirmed Cases
Worldwide Confirmed Deaths
Worldwide Case Fatality Rate
Worldwide Doubling Time
Worldwide Crude Confirmed Case Rate + Worldwide Crude Fatality Rate
Worldwide case fatality rate is at 3.63. Worldwide doubling time is now at 44 days. Worldwide confirmed cases and worldwide confirmed deaths continue to rise. The spread of COVID-19 continues.
Data Sources: Our World In Data. COVID-19 Dashboard by the Center for Systems Science and Engineering (CSSE) at Johns Hopkins University (JHU). Worldometer.
---
SOCIAL MOOD: Fed Up
Protests Escalate Amid the Ruins of Beirut:
---
Beirut Explosion: Protesters Take to City Streets Following Devastating Blast:
---
Belarus Police Confront Protesters as Clashes Continue Over Lukashenko Re-election:
---
News Wrap: Thousands Detained in Belarus as Post-Election Protests Continue:
---
Bloody Clashes As Belarus Protests Continue For Second Night:
---
Belarusian Women Form 'Solidarity Chains' To Condemn Violence Against Protesters:
---
Yandex Protests? | Minsk Demonstrators Block Russian Internet Giant's Offices:
---
General Strike & Blockade in Bolivia Enter Day 11 as Protesters Condemn Delayed Vote by Coup Gov't:
---
Coronavirus: Thousands Rally In Berlin To Protest Covid-19 Measures:
---
'Masks Make Us Slaves': Thousands March in Berlin Anti-Lockdown Protest:
---
HEALTH: Inactivating Masks & T-Cell Immunity
The Best Way to Prevent Getting Coronavirus – *NEW* Respokare® N95 Respirator Mask:
---
Swedish Doctor: T-Cell Immunity and the Truth About Covid-19 in Sweden:
---
PRIVACY: Surveillance
Edward Snowden and Naomi Klein Discuss The Creeping Surveillance State | Surveillance Pandemic:
---
BOOK: Dead Epidemiologists: On the Origins of COVID-19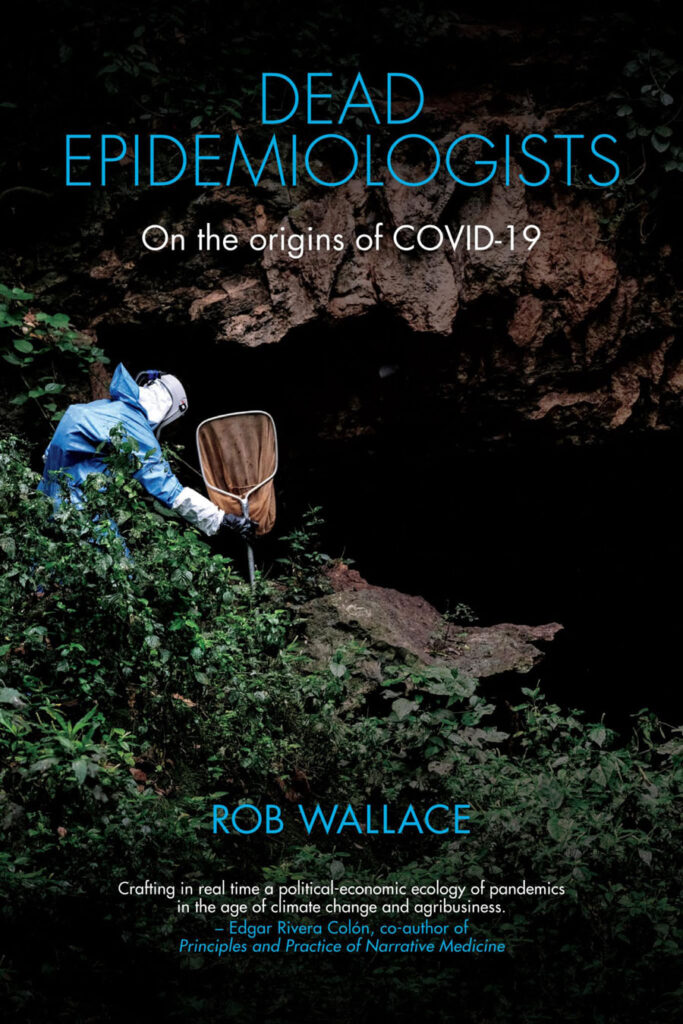 "Dead Epidemiologists is an eclectic collection of commentaries, articles, and interviews revealing the hidden-in-plain-sight truth behind the pandemic: Global capital drove the deforestation and development that exposed us to new pathogens. Rob Wallace and his colleagues—ecologists, geographers, activists, and, yes, epidemiologists—unpack the material and conceptual origins of COVID-19. From deepest Yunnan to the boardrooms of New York City, this book offers a compelling diagnosis of the roots of COVID-19, and a stark prognosis of what—without further intervention—may come."
Source: Dead Epidemiologists: On the Origins of COVID-19.
---
PANDEMICS: Russia's COVID-19 Vaccine
Putin Claims Russia Has a Coronavirus Vaccine:
---
Russia's Coronavirus Vaccine: Is Putin Taking 'a Reckless Step'?:
---
Former FDA Chief Scott Gottlieb on Russia's Covid-19 Vaccine Claims:
---
Russia Approves Coronavirus Vaccine:
---
Coronavirus Vaccine Update: The Global Race is On | COVID-19 Special:
---
Doubts Surround Russia's Coronavirus Vaccine:
---
ECONOMY: Bankruptcies
Bloomberg Special Report: The Bankruptcy Breakdown:
---
Retail Bankruptcies Rage On in 2020:
---
Bankruptcies Surge Due to Coronavirus Pandemic:
---
POLITICS: Capitalism vs. Socialism vs. Fascism
Political Spectrums Explained — Why is There a Left Wing and Right Wing?:
---
Capitalism vs. Socialism: A Soho Forum Debate:
---
Socialism And Free-Market Capitalism: The Human Prosperity Project Speaker Series:
---
Ten Things You Should Know About Socialism | Thomas J. DiLorenzo:
---
---
How Fascism Works: A Warning for the U.S. | Amanpour and Company:
---
History of Ideas – Capitalism:
---
HISTORY: Market Collapses
1929 Stock Market Crash and the Great Depression – Documentary:
---
Panic: The Untold Story of the 2008 Financial Crisis | Full VICE Special Report:
---
Curated by Mario Daurte.
Of Note is The Deflation Times weekly bulletin of the week's most notable deflation stories.
Cover photo by Veenit Panchal on Unsplash.
---
Subscribe to receive Of Note direct to your inbox:
---